Quebec's winter wonderland invites students
Every winter, thousands of people travel to the city of Quebec to see it transformed into a winter wonderland during the annual Winter Carnival. Although the 60 year old tradition has evolved over the years, it's managed to keep the original purpose: eat drink and be merry.
After traveling to Quebec last year for the Winter Carnival, Dr. Katherine Galvagni, Glen Rock High School's French and Theory and Knowledge teacher wanted to share her experience with her students.
"For the French students, it's an important part of the language learning process, to experience the language and culture firsthand," Galvagni said. " For my Theory of Knowledge students, we talk about language and history as one of the ways in which we understand the world around us."
Students will leave for the trip mid-February and return three days later, only missing one day of school due to the long weekend. While on the trip, students will  tour an ice hotel, taste traditional Quebec cuisine, participate in winter sports like dog sledding and tubing, walk the streets of the Quebec and more.
"It will be really cool hearing the French language being spoken outside of the classroom," said Anne Vandervalk (17′), who has been taking French for six years.
When Vandervalk and classmate Sarah Crawford (17′) heard of the trip, it brought back memories to when they first learned about the Winter Carnival in their middle school French class. Both girls have never traveled out of the country and see the Quebec trip as the perfect opportunity to do so.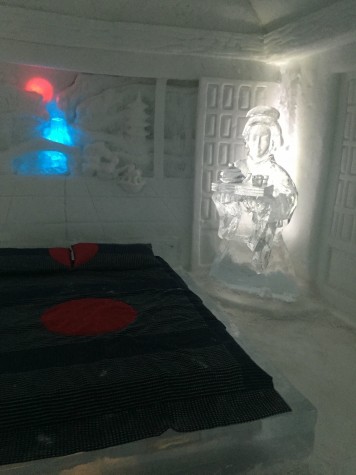 If you are not currently taking French or Theory of Knowledge and want to attend the trip, no need to worry. The trip has been opened up to all students who'd like to attend.
"For other students, it may be an opportunity to experience international travel, to gain an understanding of the cultural relevance of Carnival, to experience winter sports, and to recognize the cultural heritage and historical influences of our North American continent," Galvagni said.
As of publication, there are 11 students out of the 16 needed for the trip, which presents the risk of cancellation. With the current itinerary, as many as 35 students will be able to attend the trip.
For any students interested in going on the Quebec Trip, there will be an informational meeting on Monday, October 19th and Dr. Galvagni is available to answer any questions pertaining to the trip.
She may be reached by email at [email protected].