GSA kicks off school year with Ally Week
Many students wore rainbow colors to school on Friday, Oct. 2, during Rainbow Day, an event orchestrated by the Gay Straight Alliance which also organized Ally Week. Ally Week is celebrated all across the country, where people come together to support the LGBTQ+ community.
The GSA is a student run organization based around people belonging to the community. The acronym LGBTQ+ stands for lesbian, gay, bisexual, transgender, questioning, and the "plus," which refers to everyone else. The club meets approximately once a month to discuss current day issues, stressing the importance of acceptance and the ongoing fight for equal rights.
"You don't have to be a part of the LGBT community to be a part of the GSA, that's not the point at all," said Jordan McMahon('16), the newly elected president of the GSA. Members of the club believe the central idea is about bringing together the LGBT students and their allies.
The GSA organizes a few events every year, the first of which is Ally Week. The purpose of Ally Week is to educate people on what exactly an ally is and to promote the idea that an ally should stand up for people who may not be able stand up for themselves.
Last Friday, the GSA offered an "ally pledge" that offered students the opportunity to show their solidarity against bullying and discrimination towards the LGBT community. For the same reason, people wore colors of the rainbow for Rainbow Day.
McMahon hopes to think of new ideas and bring in more of the school to join the club after winning his position in a GSA student vote.
"I decided to run for president simply because of how passionate I am about supporting people in the LGBT community. I mean I am part of it, so, I really like to make people feel welcome, especially in school," McMahon said.
The GSA is a club that encourages everyone to join and is known as a place to come and feel welcomed, not judged for any aspect of their life.
Ms. Nicole Rusin, teacher and adviser of the GSA, said "Maybe 30, 40, 50 years down the road there won't be a need for an organization like this, because there will be equality, right now there's not, so I think it's about educating people on what they can do to support others."
About the Contributor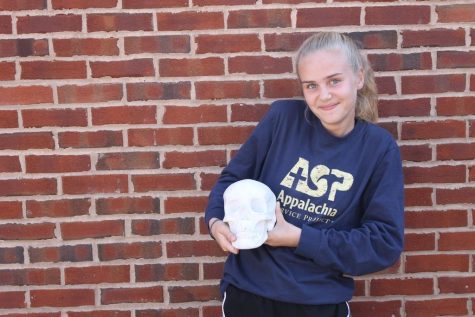 Catherine Bennett, Senior Staff Writer
Catherine Bennett is a sophomore and is taking Journalism for her second year. She enjoys running track, cross country, and theater. Catherine also has...