Felsenstein commits to Drew
Over 300 pairs of eyes were watching as he jogged out to his position. The metal spikes of his cleats dug into the soft ground of the outfield. The lights shone down on Max Felsenstein, senior, as he patted his glove getting ready to do something great that day.
Senior outfielder Max Felsenstein has recently committed to continue his athletic and academic career at Drew University in Madison, NJ, a member of the Landmark Conference.
Felsenstein, a baseball standout for the high school team, "is a key asset of the baseball program and a true team leader," according to head baseball Coach Billy Crispino.
Felsenstein has played a plethora of positions since joining the Glen Rock Baseball program his freshman year. As a freshman, he compiled fifteen innings and two wins, sophomore year he took over the second base position, and in his junior year he was moved to his natural position of centerfield.
"I think I can play anywhere on the diamond, except third base," Felsenstein said with a smile.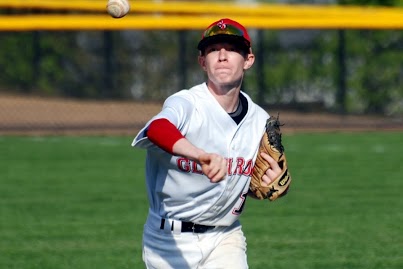 Baseball has been Max's favorite sport for as long ago as he can remember, going so far as to say "baseball is what I do," as if there were no room for anything else.  With his rigorous coursework and high grades, though, Felsenstein has undersold his other accomplishments.
Currently, off the field, Felsenstein is a member of the National Honor Society and is taking a rigorous course load which includes, AP Government and Politics U.S., Honors English, AP Environmental Science and Honors Journalism. This heavy course load of work is hard to handle but Felsenstein manages to balance his time between school and baseball.
Felsentein said, "What I love about baseball is putting on the jersey every day and representing my town in a responsible, respectful way. I want to play the game to the best of my ability and have the mindset that every time I take the field, it could be my last."
Last season, Felsenstein was a 1st Team All-League selection and All-County Honorable Mention, leading the Panthers with a .494 batting average, 38 hits, a .581 on-base percentage, scoring 30 runs and stealing 18 bases.  Over the summer and into this fall, Felsenstein has worked countless hours working to refine his skills on the diamond and become the best player that he can be.
For the past five years, Felsenstein has played for Wladyka Baseball, a team out of Rutherford, NJ, that is intended to get players exposure to college coaches. The Club team attends various tournaments and showcases, with the intention for college coaches to see the team play.
"What Wladyka has done for me is amazing," Felsenstein said. "The atmosphere is great but stressful. Having college coaches really brings out the best of my ability, and I like being under the spotlight."
Felsenstein had offers to play from Oneonta, a state school in New York, Drew University, and Franklin and Marshall. He also took Division 1 visits to Lafayette, Marist, Monmouth, and Stony Brook.
"All the schools were beautiful and I took multiple visits. There were pros and cons for every school," Felsenstein said.
Drew University stood out to Felsenstein not only for its high academic standard, but also its rising baseball program. Drew's head coach, Brian Hirschberg, is from Glen Rock and was on the last team to win a state title in 1999.
"What made my decision easy was knowing that the school was a fit both financially and academically, but also athletically," Felsenstein said. "Coach Hirschberg is a great man and I'm excited to get going at the next level because Drew has a chance to compete for conference championships and even national championships."
Although, before Felsenstein heads off to college in the fall, he has one last goal in mind:
"A state title," Felsenstein said. "All I want is to bring home a state title. Not just for myself, my team, but for the entire town of Glen Rock."
About the Contributor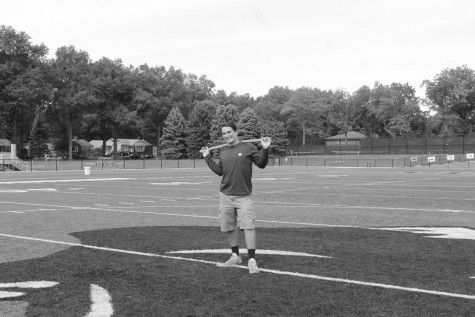 Vincent Neubert, Staff Writer
Vincent Neubert is an excited senior at Glen Rock High. As a new member he is grateful to be a part of the journalism staff.  When he is not being a journalist...