New baseball nets installed
The Glen Rock High School baseball field has previously installed brand new nets.
The nets were installed right after the snow melted, from March to April. The tall poles had to be installed into the ground which required drilling to be done. The only delay with the operation was when the drills hit a patch of rocks, but in the end the poles were drilled in properly and from there the new nets were hung up.
This took place after the old field got some TLC.
These nets are used to capture foul balls from interfering with other sports' practices or accidentally injuring with bystanders.
The baseball field had an old net before the new one was installed, but it wasn't as efficient as it should have been.
"Let's say there is 10 foul balls a game, that net probably prevented 1 or 2 balls from going out. The nets we have now prevented 9 out of 10 balls," said Mr. Crispino, the head baseball coach.
The old nets were too small and didn't capture many balls. They were also too low.
The nets allow other sports such as track and lacrosse to continue practicing safely without watching out for balls that were hit out of the baseball field.
So how much exactly did this cost? The money for the new nets and the installment did not come out of the baseball programs fund; instead, it came from the Board of Education. But, as Crispino understood, it was definitely a "decent" amount of money. In addition, the insurance company had to approve everything.
With a huge operation like this, certain things had to be considered such as the location or placing of the nets and the height of nets. They needed to be installed in the correct location with the perfect height to catch the most amount of foul balls from games and practices.
With the new nets, it is also a relief for the baseball players.
"We can do things that we need to work on without having to worry about doing a specific drill while other things are going on," Crispino said. Safety for the players on the team and everyone else is basically why the nets were purchased.
"I love the new nets because it allows us to use the fields as much as possible," Crispino said.
About the Photographer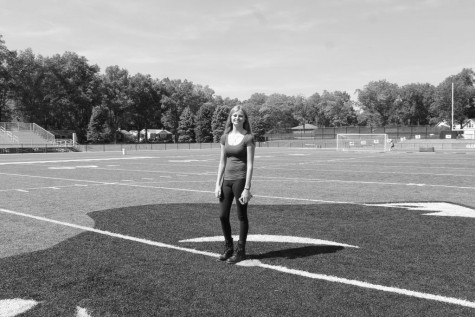 Olivia Lorenzo, Senior Staff Writer
Olivia Lorenzo, a sophomore, loves food. Olivia rides horses. She spends her weekends watching netflix. This is her second year in journalism.  Email...