The self-destructing photo messaging app
Snapchat is a well-known social media app where users can use photos, videos, text and even drawing to interact with their friends. Unlike regular photo messaging apps, Snapchat lets users view pictures and videos for a certain amount of time that is determined by the person who sent the Snap.
Tara Szawaluk, a freshman, believes that "Snapchat is a way to communicate with others with pictures and videos."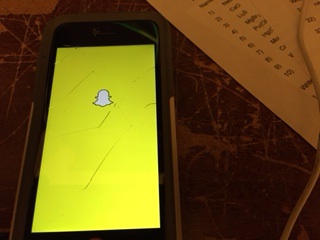 "I love Snapchat. It's so much fun and I use it daily. It's much easier than texting because you can show facial expressions," said Rachel Sasson, a freshman. She enjoys the app a great deal. Sasson believes the app is "quick and easy to use."
When a user sends a picture or video message to a friend, the picture or video is only viewable for a limited amount of time.
Yet many fear that this creates a false sense of comfort: users could send inappropriate pictures that will self-destruct, but it does not mean that these images cannot still be captured.
Sasson disagrees and believes that if the application is "used responsibly" then "it's just a fun thing," and that it "doesn't have to be bad."
Users can also share "stories" with all the contacts in their Snapchat account. Stories are pictures and videos that are also shown for 24 hours.
"Stories are fun to see what people are up to. I don't put things on my story much but it's fun to look at other people's," Sasson said.
Recently, Snapchat has announced a new feature to the app called Snapcash. The new feature allows users who are over the age of 18 and own a debit card to send a certain amount of money through Snapchat.
Yet the reaction to the new functionality was overwhelmingly tepid.
"It's stupid. I think with Snapcash, they are just trying to make more money off the app," Michelle Hirs, a freshman, said.
Apart from Snapcash, Hirs believes that Snapchat is an "amusing app."
"
I use Snapchat when I'm bored and want to see what my friends from different continents or states are doing. It's a good way to keep in touch with friends who you don't get to see constantly."
— Michelle Hirs, freshman
"I think that Snapchat is practical because, for example, if you just want to send a picture to your friends, and you think its funny or cute, but you don't want them to keep the picture or torment you later and you only want to quickly show it to them then you would use the app," Hirs said about the sensibility of Snapchat. "It's good that the photos and videos aren't put on display. They're not out there forever."
Sasson agrees with Hirs, saying, "When I'm bored I can just send people Snapchats and they can just answer really quickly."
"I use Snapchat when I'm bored and want to see what my friends from different continents or states are doing. It's a good way to keep in touch with friends who you don't get to see constantly," said Hirs, who has friends and relatives in other countries.
The Snapchat app also displays the user's score. The score is an average number of Snapchats received and send to a user. The more time users spend on Snapchat, the higher their score.
Hirs score is 3,439 and she believes "the score just shows how much a person is obsessing over their phone."
Sasson's Snapchat score is at 10,483 and couting. Unlike Hirs, Sasson believes that the score is "fun because it's kind of like a competition, and it shows how much you use the app."
Overall, Sasson has confidence in the popularity of the Snapchat app. She believes that "with time, any app can lose popularity, but this one has been around for a long time already and it hasn't lost popularity."
About the Writer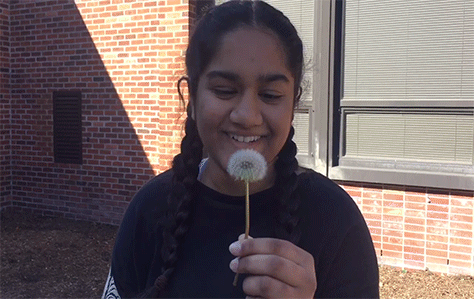 Githmie Goonatilleke, Editor-in-Chief
Githmie Goonatilleke is a senior and this is her fourth and final year writing for The Glen Echo. In her free time Githmie likes watching hockey and thinking...