Bullpen on deck for spring season
Sixty feet and six inches of pure grass and the finest baseball dirt, a holding area for the "bulls" (pitchers) to warm up before they're sent off to annihilate opposing hitters.
For the Glen Rock High School Varsity Baseball Team, its "bullpen" will be locked and loaded to come out of the gates "firing," literally.
In early November, Glen Rock High School welcomed the addition of a brand new bullpen for their third season on the newly refurbished baseball field.
"Planning, research, material acquisition, and actual construction of the project took approximately two months," Don Mutch, a member of the Facilities and Security Department for the Glen Rock Board of Education, said.
"The bullpen will bring an added resource that will allow our team to better prepare during practice and also stay prepared during games," Head Varsity Baseball Coach, William Crispino said.
For the players, there was also excitement when they heard the news of a new bullpen.
"I'm really glad that we now have a bullpen because I will be able to warm up before games properly, last season it just seemed like a hassle to get prepared and completely focus," junior pitcher Zach Waller said.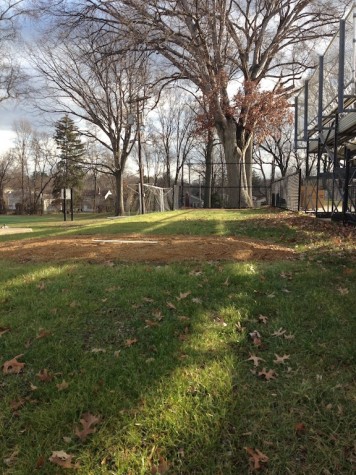 "I'm glad we have a bullpen this season because in my freshman season, I had to carry our plastic and turf mound to games, which was a pain to carry," junior first baseman Matt Lange said. 
Glen Rock suffered eight losses last season by three runs or fewer and several of those losses can be attributed to the lack of an adequate amount of time to properly warm up in the bullpen.
"Relief pitchers are very important to the game of baseball because sometimes the game can turn into a chess match," Crispino said. "What I mean by this is that sometimes you need to find the pitcher that will match up well against an opponent's offense who I think will be able to get outs."
Glen Rock will have a lot of depth this season not only in the bullpen, but also in the starting rotation, returning 2nd team All-League selection, Zach Waller and four-year letterman, Greg Warner.
"The majority of pitchers will usually do double duty which would be starting and relieving," Crispino said. "You can never have enough pitching since we sometimes play four games in a week."
As for the mound, that'll have to wait to be used until April 1st when the Panthers open up at home against River Dell High School.