Concussions: The Lifetime Injury
Just the name alone can put shivers down any athlete's back. Any other injury can be fixed after a week or two of rest. Concussions are different. They affect the most fragile part of our body in a jolting and violent-shaking manner.
Concussions affect nearly 4,000,000 high school athletes annually, according to http://www.headcasecompany.com/. To make matters worse, they never seem to go away.
A concussion is a minor traumatic brain injury that may occur when the head hits an object or a moving object strikes the head. Typically, the signs of a concussion include headaches, nausea, dizziness, memory problems, or loss of consciousness.
Dr. James P. Kelly, a former neurologist for the Chicago Bears, has explained what a concussion is.
""How do I define concussion? It's an alteration of mental status brought on by a biomechanical force that may or may not include unconsciousness," said Kelly. "Often there is no unconsciousness. In the spectrum of concussion, amnesia is worse than confusion, unconsciousness is worse than amnesia."
On October 1, 2014, the Long Island area became heartbroken as Tom Cutinella, a sixteen- year- old high school athlete, was playing in a football game for his school, Shoreham-Wading River High School, and suffered a head injury. Later that night, Cutinella passed away. He was the third high school athlete to die that week from some sort of brain injury.
Concussions are affecting athletes even at the professional level. Junior Seau, former NFL linebacker, was the headline of every sports newspaper after his suicide in May of 2012. Less than a year after his deaths, scientists were able to diagnose him with chronic traumatic encephalopathy. This disease has been diagnosed to several other NFL players who had suffered from one or more concussions. In the case of Junior Seau, it led to gambling, drug, and drinking problems. It ultimately led to his death.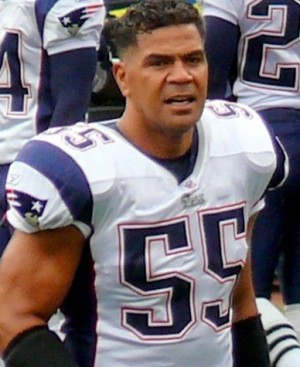 Almost every professional sports league has been implementing rules to protect against contact to the head. In 2011, the NFL changed the spot of kickoffs from the 30- yard line to the 35. Since this rule was put into play, kickoff returns were down forty percent. Ultimately, concussions in the 2011 season were down 13 percent from the previous year.
Since young athletes are often the ones most vulnerable to concussions or other head injuries, many leagues have also modified their rules to protect their future stars. USA Hockey, the largest youth hockey program in the country, enforced stricter penalties for any contact to the head. In Oregon, the OSAA (Oregon School Activities Association) is looking to eliminate kickoffs and the three-point stance from Oregon High School football.
Even in Glen Rock, concussions continue to be a major worry in athletes of all ages. Kieran Rooney, Junior, knows the effects of concussions all too well. His first two concussions caused him a lot of difficulty on and off the football field.
"I fell behind in school after my concussions because of the time I missed," Rooney said.
After fully recovering from his second concussion, he returned to playing football. One game he was hit again, and began to feel dizzy. However, much like several other athletes do after feeling the symptoms, he decided to continue playing.
"I knew that with a third concussion I would not be able to play football again. I went back out there hoping that I would be fine. After a play, I lost my balance on the field," said Rooney who was later diagnosed with another concussion.
Concussions truly are a lifetime injury. Each one that an athlete gets raises his or her chances of getting another. They are not like any other injury. You cannot just shake it off and go back on to the field and ignore it. Concussions must be cared for in order to be fully recoverable. Every athlete with a concussion must make the choice to be a tough guy and put themselves in danger, or get the help that they need. Unfortunately, too many athletes make the wrong decision, and a few pay the ultimate price.