Dads – I'll Be the Tornado Review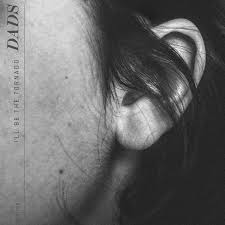 This is a journalistic review of Dads' sophomore full-length LP I'll Be the Tornado.
Dads is a New Jersey rock duo that recently relocated to Ann Arbor, MI. They have put out two full-length records and two EPs, which fit right at home in the emo, indie rock, and punk rock style and draw influences from bands like Braid, Sense Field, Texas is the Reason, The Promise Ring, and Sunny Day Real Estate.
With I'll Be the Tornado, which dropped Oct. 14 on 6131 Records, Dads is displaying that they have matured a lot since their first record American Radass and their most recent EP Pretty Good. American Radass was not the Dads' best entry, containing sloppy drumming from drummer/vocalist John Bradley and some uninspired hooks. American Radass feels like just another generic emo-revival record, which is a scene that has been pumping out records left and right since the late 2000s. On the band's Pretty Good EP, the band began to mature a bit, experimenting more and dipping into the progressive rock style with tracks like "My Crass Patch" and dishing out incredibly catchy anthems like "Boat Rich".
I'll Be the Tornado goes into a similar direction as Pretty Good, maintaining a much more mature feel, but lacks the experimental direction. Fellow emo band Brand New also underwent a similar change from their pop punk immaturity on Your Favorite Weapon to their beautifully written emotive rock record Deja Entendu.
With this is mind, Dads managed to cross many different sounds throughout I'll Be the Tornado. On power ballads like the beautiful, yet aggressive opener "Grand Edge, MI" and dynamic ender "Only You" begin with light acoustic sounds, but explode into slow and loud outro's that can get stuck in heads for weeks. On tracks "Chewing Ghosts" and "Fake Knees", Dads crosses back into their traditional emo sounds with twinkling guitars and technical drumming, but now their sound is cleaner than ever, and dynamic masterpieces when compared to the sloppy tracks of American Radass. Dads also dips into more of a punk sound on "Sunburnt Jet Wings" that is reminiscent of emotional punk bands Jawbreaker and Planes Mistaken for Stars.
Overall, Dads achieves something with I'll Be the Tornado, which they never did with their past records, the ability to truly evoke emotion without the use of winey vocals and twinkling guitars. This record could easily grab the attention of most fans of emo and indie rock and is easily one of the best emo albums of 2014.
Overall Rating: 7.5/10