Table tennis club: a hard serve?
The 40mm ball flies across the table as the play begins, the spin almost imperceptible to the untrained eye.
"Very few people in the country have ever seen a good [table tennis] player play in person. The speed and rotation of the ball can't be seen on TV," said Mr. Feldman, the psychology teacher at Glen Rock High School.
He is planning to bring the table tennis club, which was disbanded three years ago, back to the school.
In the past, members of the table tennis club played with two tables set up in the All-Purpose Room after school. Many students and teachers of all different skill levels joined. Mr. Feldman taught the participants how to play and played with them himself.
The club members did not attend any tournaments, but instead played for fun. Three years after it was established, people seemingly lost interest and one of the tables broke. The club eventually stopped meeting, but Mr. Feldman is ready to start it up again.
Mr. Feldman has been teaching at Glen Rock High School since 2006. This is his ninth year teaching psychology. Before coming to teach here, he taught at Perth Amboy High School.
"
Ping pong is a much safer sport; it is fast paced, a lot of strategy, and is a very democratic sport for people of all ages."
— Alan Feldman, teacher of Psychology
Table tennis is one of Mr. Feldman's all-time favorite hobbies.
"I have played many of the top players in the United States and once played the eighteenth best player in the world," he said.
Mr. Feldman has been playing since he was 10 years old. He was ranked fifth in New Jersey, and participated in more than 200 different tournaments. He also won two NJ Hard Rubber Men's Singles titles.
Injuries that he sustained playing basketball are what got him started on table tennis. "Ping pong is a much safer sport; it is fast paced, a lot of strategy, and is a very democratic sport for people of all ages," he said.
Mr. Feldman continues to play at the Fairlawn Recreation Center and at other clubs.
In order to reestablish the table tennis club, Mr. Feldman says that he needs enough students who are interested to sign up. "I would be the adviser, and it would need to be approved by the Board of Education, and the HSA might buy the tables. It would probably take a month," he said.
He hopes to get at least two tables for the club. The balls would be supplied, and the students could either bring or borrow a paddle to play. Having a good paddle is essential to the sport. On average, a good paddle can cost about $120.
Potential locations for the club include the gym, the all-purpose room, and the cafeteria. The most important consideration for the location is good lighting, which is needed to read the spin on the ball.
Yet storage of the tables is always one of the biggest obstacles, leading to one of the club's major difficulties. The tables need to be stored somewhere safe so that they are not sat on or damaged. Since a top of the line table can cost about $1,500, space within the school would need to be allotted for their protection.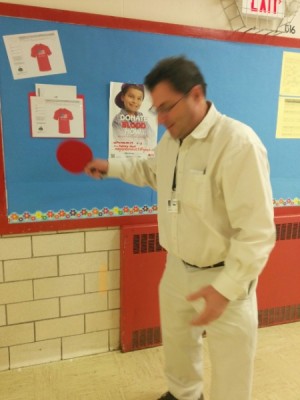 Nikita Eglis, a sophomore at Glen Rock High School has played table tennis in the past but said she would be unable join the table tennis club due to a conflict of schedule.
Similarly, freshman Anastasia Zenkevich said that she couldn't join the table tennis club since it is "a leisure activity" and she has "a busy after-school schedule and cannot make time." Though she added that she might come when she has time, "… but just for fun, to play a game and leave."
Middle school students and teachers are also welcome to join if the club does see the green light. If you have an interest in joining the table tennis club, please see Mr. Feldman within the next few weeks to sign up.
About the Contributor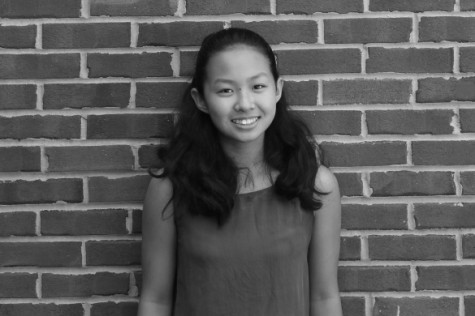 Laura Yuan, Staff Writer
Laura is a freshman at Glen Rock High School this year. She enjoys such sports as swimming and volleyball. Her best subjects in school include math and...