The 4th annual Mary Kline Classic will be local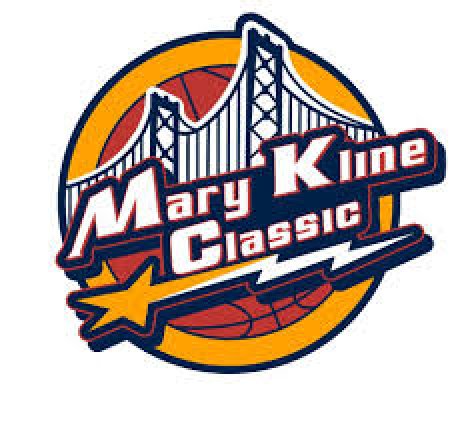 Alex Kline, owner and publisher of www.TheRecruitScoop.com, is back at it with his fourth year running a charity event benefitting cancer research, The Mary Kline Classic (MKC).
The MKC will take place this Saturday the 31st at West Orange High School (NJ). Alex has been featured in Sports Illustrated, The Wall Street Journal, ABC World News Now, The Today Show on NBC, The New York Times, and many other outlets. He also recently made onto the Forbes '30 under 30' list for the second year in a row.
Kline's mother unfortunately lost her life to cancer when he was young. Kline decided to start the MKC to honor his mother and raise money for cancer research. He has gathered some of the best players in the country yet again and is happy with how everything is falling in place with the event. The Glen Echo had the chance to talk to Kline about the 4th annual Mary Kline Classic.
Kline is keeping the same mindset going into this event as he has with the past three.
"It's pretty similar to what it's been," Kline said. "We are establishing the brand of the Mary Kline Classic now. Raising awareness and funds for cancer research is a top of all our goals. At the same time, we want to have a sellout venue and that's why we moved it to North Jersey."
He is familiar with the players and coaches in the event as well as the sponsors.
"I think bringing in the Montverde Coach, Kevin Boyle will attract a lot more people," he told The Glen Echo. "I think having all the Seton Hall and Maryland commits there will go a long way. We have three McDonald All-Americans, six top fifteen players in the country, and they are all high-character kids.
"This event is a great way to teach philanthropy to these great basketball players who have great futures. I really like the group of kids we have. I feel comfortable with each individual player, the sponsors, and the overall event. We are really improving, and I'm definitely excited."
Yet this year's rendition of the MKC is more than just a rendition of previous years' events. There are new additions to the Mary Kline Classic that will make the overall experience that much better.
"Bringing in Thomas Jefferson University Hospital as well as the National Brain Tumor Society will definitely make the experience that much better," Alex Kline said. "Having new players and some of our special guests, who have dealt with cancer, that will speak beforehand will help. We have a lot of great things coming into the event."
Alex is also happy with how much the MKC has grown: "We are really growing especially in our alumni base with Tyler Ennis being our first alum to be picked in the NBA draft.
"I'm just happy how we have improved through these four years. The reason I continue to do this is the burning passion of putting together this event. I really enjoy organizing all of it for such a great cause because at the end of the day it's very rewarding."
JaQuan Newton, who has been in the Mary Kline Classic before and is taking part in it again this year, lost his mother to cancer this year. A class of 2014, Miami commit, Kline thinks his presence will make this event that much more meaningful.
"We all recently saw Ja'Quan Newton lose his Mother to Cancer," recounts Kline. "We've now witnessed firsthand one our own alums lose his mother to such a horrible disease. It all really comes full circle when you see what we do. We all saw exactly why we do what we do with Ja'Quan's Mom. Although very traumatic, it brings things full circle for the players, the event, and everyone attending. I'm really excited for the event this year."
One challenging aspect about organizing this event is selecting all of the players who will participate in it. Alex has figured out what to look for in a player: "Talent has to be there. You want guys that can play well in transition, are quick, and make good decisions. We just want to get the best guys possible."
"We are also looking at guys that take pride in being there. It's just about finding the complete person, and I think this year especially we have the right kids that care about the event and really want to play in it. They are excited and that excites me because you want guys that are fully committed to playing hard and together for an amazing cause."
There are some very good matchups in this year's MKC, especially in the underclassmen game.
"I really like our point guards this year," he said. "In the underclassmen game you've got Payton Pritchard, from Oregon, [who] is playing with Bryant Crawford. They are going against Jamal Murray, from Canada, and Justin Simon, who is probably the hottest junior in the country now. Right there you have four very elite point guards. There are going to a lot of great matchups in the underclassmen game. I think Unique McLean has the most to prove being the only unranked and smallest kid out there, but [he is] the most athletic by far.
"In the senior game, it's going to be fun to see Trayvon Reed and Karl Towns play each other. Another one is Angel Delgado and Abdul Malik-Abu. It's going to be an exciting time. I think we have the right roster."
The original intention to run this event is the same as it is today for Kline.
"I think the original intention is the same as it is now," he said. "We are obviously raising money and awareness for Cancer research. We want to teach philanthropy. I also think a big part of this is just how crazy youth basketball has gotten. With AAU and high school basketball you have so much media attention and I think for all these guys it's one day where they don't have to focus on recruiting or anything else. All they have to do is play their game and have a lot of fun while playing for a good cause."
Alex Kline believes there are plenty of reasons to attend the Mary Kline Classic this year.
"I think that people should go to the Mary Kline Classic this year because it's all about philanthropy, which is rare," he said. "Unfortunately that is the case because at times it's all about the shoe companies or money. I just think this event is amazing because these guys who could potentially be making millions someday playing basketball are putting their health on the line and playing hard for a great cause."
MARY KLINE CLASSIC ROSTERS
TEAM PERSEVERANCE (HOME)
#0 Abdul-Malik Abu 6'8 PF Kimball Union Academy/Expressions Elite (Boston, MA) NC State
#1 Shep Garner 6'2 G Roman Catholic/Team Final (Chester, PA) Penn State
#3 Dion Wiley 6'4 SG Potomac/Team Takeover (Oxon Hill, MD) Maryland
#5 Trayvon Reed 7'2 C Life Center Academy/Each One Teach One (Atlanta, GA) Maryland
#10 Romelo Trimble 6'2 PG Bishop O'Connell/DC Assault (Upper Marlboro, MD) Maryland
#11 Jared Nickens 6'6 SF Westtown/Sports U (Monmouth Junction, NJ) Maryland
#15 Dwayne Morgan 6'7 SF St. Frances/Baltimore Elite (Baltimore, MD) UNLV
#20 Ja'Quan Newton 6'4 G Neumann Goretti/Team Final (Philadelphia, PA) Miami
#32 Jared Terrell 6'4 SG Brewster Academy/Expressions Elite (Boston, MA) Oklahoma State
#33 Ben Bentil 6'8 PF St. Andrew's (Middletown, DE) Providence
Coaches: Chris Alesi, Doug Martin & Mike Mannix
TEAM COURAGE (AWAY)
#4 Wade Baldwin 6'4 G St. Joseph's Metuchen/Sports U (Hillsborough, NJ) Vanderbilt
#5 Brandone Francis 6'5 G Arlington Country Day/Florida Elite (Jacksonville, FL) Florida
#11 Khadeen Carrington 6'2 SG Bishop Loughlin/New York Lightning (Brooklyn, NY) Seton Hall
#12 Angel Delgado 6'8 PF The Patrick School (Elizabeth, NJ) Seton Hall
#15 Isaiah Whitehead 6'4 SG Lincoln (Brooklyn, NY) Seton Hall
#20 Desi Rodriguez 6'6 SF Lincoln (Brooklyn, NY) Seton Hall
#23 Phil Booth 6'2 G Mount St. Joseph's (Baltimore, MD) Villanova
#24 Brendan Boyle 6'1 PG Montverde Academy (Montverde, FL) Undecided
#25 Mikal Bridges 6'7 SF Great Valley (Malvern, PA) Villanova
#32 Karl Towns 7'0 C St. Joseph's Metuchen (Piscataway, NJ) Kentucky
Coaches: Kevin Boyle, Matt Pauls & James Barrett
MARY KLINE CLASSIC UNDERCLASSMEN GAME
TEAM INSPIRATION (HOME)
#1 Bryant Crawford 2015 6'2 PG Gonzaga Prep/Team Takeover (Kensington, MD) Undecided
#3 Payton Pritchard 2016 6'1 PG West Linn/Team Fast (West Linn, OR) Undecided
#4 Unique McLean 2016 6'2 SG Hoosac School/Team Scan (Brooklyn, NY) Undecided
#13 Cheick Diallo 2015 6'9 C Our Savior New American/Team Scan (Centereach, NY) Undecided
#14 Kassoum Yakwe 2016 6'8 PF Our Savior New American/Team Scan (Centereach, NY) Undecided
#23 Malachi Richardson 2015 6'6 SG Trenton Catholic/Team Final (Hamilton, NJ) Syracuse
#25 Tyus Battle 2016 6'5 G Gill St. Bernard's/Team Scan (Edison, NJ) Undecided
#31 Thomas Bryant 2015 6'9 C Huntington Prep/Team Scan (Rochester, NY) Undecided
Coaches: Chad Babel, Aaron Burt & Tim Mannix
TEAM BRAVERY (AWAY)
#1 Justin Simon 2015 6'5 PG Temecula Valley/Gamepoint Nation (San Diego, CA) Undecided
#2 Mustapha Heron 2016 6'4 SG Sacred Heart/Expressions Elite (West Haven, CT) Pittsburgh
#6 Derrick Jones 2015 6'6 SF Archbishop Carroll/WE R1 (Chichester, PA) Undecided
#10 Chris Silva 2015 6'8 PF Roselle Catholic/Sports U (Roselle, NJ) Undecided
#15 Jessie Govan 2015 6'9 C Wings Academy/NY Lightning (Queens, NY) Undecided
#20 Rawle Alkins 2016 6'4 SG Christ the King/New Rens (Middle Village, NY) Undecided
#22 Sedee Keita 2016 6'10 C Vermont Academy/WE R1 (Middletown, DE) Undecided
#25 Ben Simmons 2015 6'8 SF Montverde Academy/Each One Teach One (Montverde, FL) LSU
#27 Jamal Murray 2016 6'5 PG Athlete Institute Academy/CIA Bounce (Toronto, CAN) Undecided
#35 Moustapha Diagne 2015 6'8 PF Pope John XXIII/Playaz Basketball Club (Sparta, NJ)
Recent Additions: Donovan Mitchell, Frank Howard, Trey Lowe
Coaches: Terrell Myers, Tony McIntyre & Billy Diamond
Slam Dunk Contest presented by Skullcandy: Wade Baldwin, Derrick Jones, Unique McLean, Abdul-Malik Abu, Chris Silva & Desi Rodriguez
3-Point Shootout presented by Skullcandy: Romelo Trimble, Isaiah Whitehead, Dion Wiley, Jared Nickens, Malachi Richardson, Brandone Francis, Tyler Lydon & Payton Pritchard