Individuals thrive as Glen Rock track pushes into States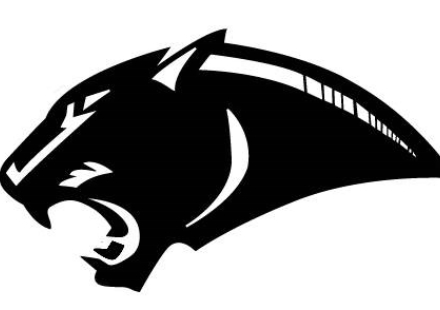 Bergen Meet of Champions, the next stop on the road to States for a few select athletes.
To qualify for this meet in particular, track members had to place in the counties. Although not all athletes will be moving on to the BMOC (Bergen Meet of Champions), many produced impressive times and beat their own person records.
"[The girls were] overall very positive, [despite being] shorthanded with a lot of injuries, but [they] definitely stepped up to the plate," says Joseph McCarten, the head track coach.
Kelsey Bergamini placed 6th in the 100 meter high hurdles, meanwhile the girls 4×4 relay team came in 4th with a substitution for Julia Kelly who was out with an injury with freshman Victoria Rasmussen.  Julia Kelly was entered in the BMOC for the intermediate hurdles and still recovering.
The boys also had members contend for the BMOC, in particular Nile Slater and Dan Dooner.
For the County Championships, Nile Slater placed 3rd for the long jump, Dan Dooner in 1st for the 1-10 high hurdles and 400 intermediate hurdles, and the boys 4×4 relay team in 2nd – all breaking personal records.
Sean Mclnerney, who ran the 400 meter placed 4th and was a member of the 4×4. Unfortunately for the Panthers, he had to be pulled from the 200 meter due to a pulled hamstring.
"I think he would have contended for first or second but had to pull up and place fourth. We did however have to pull him out of the 200 meter which he also would have contended for top three," says Coach McCarten, reflecting on Mclnerney's injury.
As the end of the season approaches, practices have been a little different for the team. There are about three to four different schedules to meet the needs of all the athletes.
"There are kids still preparing for the freshmen/sophomore country championships, there are individuals preparing for the Bergan County Meet of Champions, and there's another group of varsity athletes getting ready for next week's state championships," Coach McCarten says.
"
We've had our younger athletes really progress by leaps and bounds."
— Coach McCarten
The team is more focused on different drills, forms, and techniques, as opposed to wearing out the athletes with brutal practices.
These specialized techniques have benefited specific athletes such as sophomore Owen Davitt and freshman Ryan Dooner.
"We've had our younger athletes really progress by leaps and bounds. The varsity athletes make slow progressions, but they definitely increase and get better each week. But the freshmen and sophomore athletes have blown away personal records by seconds, which is almost unheard of," says McCarten.
Owen Davitt had never run the 400 meter before, although he was a member in the 4×4 relay. Based on his 800 meter time, coaches were figuring he would run about 56-57 second time, however he went on to run a 53.5. Coaches are anticipating him becoming a big part of the team next year with the extensive improvements he has made thus far.
"So far, throughout my season, all of my coaches have helped me achieve my goals whether it was mentally or physically," Owen Davitt says.
On the other hand, Ryan Dooner has been running in the varsity 4×4 prior to the league championship meet. He is a large contributor to the success of the relay, which is running a faster time currently than in the previous year's state group meet.
"Well we always foresee us being in states, which are scored individually. But then based on those individual scores you get a team score, and right now were still young," says Coach McCarten.
On the girls side, the team has benefited from strong performances from freshmen Hannah Vanderwall and Alethea Jadick in the hurdles.  They have competed at the varsity level all year and will be participating in the State Sectional meet this coming weeked.
The Glen Rock team isn't as diversified in their events as others, such as Lodi, which GRHS placed second to in The League Championships. Other schools have more depth, competing in every single event such as pole vault and high jump. GRHS is nonetheless expecting many individual victories.
States will occur on the last weekend in May in Egg Harbor.