The 59th Idea 2013 Filmfare Awards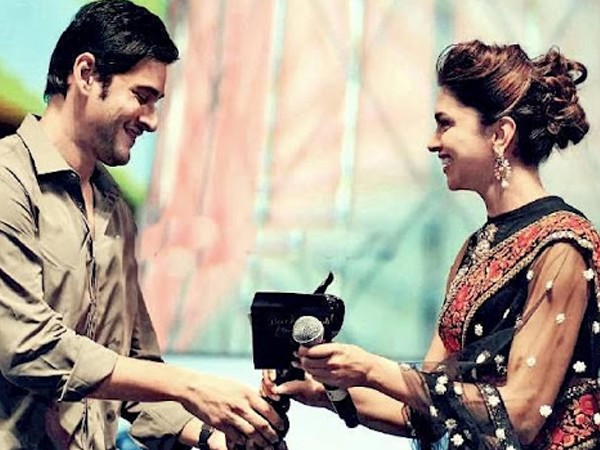 My childhood was spent watching movies and listening to music, admiring actors and actresses with awed looks on my face, just as almost everyone else did. And my first favorite actor was (and still is) Shahrukh Khan; his mischievous grin and fluffy black hair that used to sway while he sang Kuch Kuch Hota Hai always managed to make my mouth turn up into a genuine smile. In case you haven't picked up on the clue yet, Kuch Kuch Hota Hai and Sharukh Khan are both references to Hindi movies, or in other words, Bollywood.
But this is not common knowledge in Glen Rock. Bollywood is the largest film producer (in terms of number of movies produced a year), and it is also one of the most international industries in the world. (note: Bollywood only refers to Hindi Cinema, not Indian Cinema as a whole, there is a whole South Indian market called "Tollywood" with films in Telegu, Tamil, Malayalam, and Kannada). In places like Germany and the United Kingdom, Bollywood is popular amongst the Southeast Asian population, as well as the majority peoples. These movies bring together generations of families – and even total strangers – to share a joyous experience and escape from reality for two and a half hours.
And now, with the Oscars coming on Sunday, it is high time to report on the recent Filmfare Awards, which just happened last month.
As the Academy Awards have a long history with Hollywood, The Filmfares do with Bollywood. Every year in January, the Hindi Cinema Industry gets together in Mumbai to celebrate the best of the best along with all of the peering eyes on television sets at home. The glitz, the glamour, the fashion (and the faux-pas) combine with tears of joy and rejection, as well as colorful dances and performances, to make one truly unforgettable night. We see classics like Amitabh Bachchan and Hema Malini clapping and smiling at the sight of Bollywood's brightest such as Ranbir Kapoor and Deepika Padukone.
The first Filmfares were in 1954, awarding the best in film in 1952, a time when black and white movies graced the big screens and kissing in a movie was unheard of. The 1954 Filmfare Awards only had five categories, compared to the thirty-one given out today. The categories were:
-Best Movie  winner: Do Bhiga Zamin
-Best Director winner: Bimal Roy-Do Bhiga Zamin
-Best Actress winner: Meenaj Kumari-Baiju Bawra
-Best Actor winner: Dilip Kumar-Daag
-Best Music winner: Naushad (song: Tu Ganga Ki Mauj)-Baiju Bawra
(source: http://en.wikipedia.org/wiki/1st_Filmfare_Awards)
In 1954, only five people won awards, two of which hold the record for most Filmfares won in that category; Bimal Roy and Dilip Kumar.
This year, the 59th Awards took place in ­­­Yash Raj, Mumbai, India on January 24, 2014 to awards the best films, actors, and music in 2013. The hosts were two of the most influential and prominent actors today; Ranbir Kapoor (my new modern favorite actor) and Priyanka Chopra. Together, they stood on the stage and honored legends and newcomers alike with the elegant, onyx statue of a dancing woman – one that the recipients will be sure to cherish forevermore. For the modified list of winners look below:
Best Film – Bhaag Milkha Bhaag
Best Director – Rakeysh Omprakash Mehra (Bhaag Milkha Bhaag)
Best Actor – Farhan Akhtar (Bhaag Milkha Bhaag)
Best Actress – Deepika PAdukone – Goliyon Ki Raasleela Ram-leela
Best Music – Mithhoon, Ankit Tiwari, Jeet Ganguly (Aashiqui 2)
Best Lyrics – Prasoon Joshi – Zinda (Bhaag Milkha Bhaag)
Best Debut (Male) – Dhanush (Raanjhanaa)
Best Debut (Female) – Vaani Kapoor (Shuddh Desi Romance)
Best Debut Director – Ritesh Batra (The Lunchbox)
(for the full list, check out http://timesofindia.indiatimes.com/entertainment/hindi/bollywood/news-interviews/59th-Idea-Filmfare-Awards-2013-Complete-list-of-winners/articleshow/29312647.cms)