Snow days plow through spring break
Four snow days gone, and so is the unbroken full week of Spring Break.  And another storm is coming.
The snow days that occurred on January 3rd, February 3rd, 5th, and 13th are already being taken from spring break. Glen Rock Public School District accounted for two snow days in the 2013- 2014 calendar, but, so far, we already have had four.
Some students are disappointed that two days have already been subtracted from spring break. Even worse for students, days have been taken from the middle of spring break: from Thursday, April 17th to Tuesday, April 15th (days are subtracted in reverse order).
Dr. Paula Valenti, Superintendent of schools, spoke with The Glen Echo about the 'snow day' process.
"We have to follow what we published to the public when the calendar was adopted by the Board of Education," said Dr. Valenti, explaining why days would be drawn from spring break.
"
Right now, I'm very concerned."
— Dr. Paula Valenti, Superintendent
Some people suggested removing the days from the recent February break, but Dr. Valenti was against the idea.  "The problem is people [had] probably made vacation plans for February," she said.  "So, if I decide not to pull the days from April, implying we have more snow days… people would get angry."
Despite the balmy weather last week, a snow storm is once again on the forecast for next week.
For the upcoming 2014-15 school year, the Board of Education has built in two snow days yet again.
"My recommendation is just to [leave] it as [it] is. If they want to modify the 2014-2015 calendar now before it really gets to the public, they may add a snow day in," Dr. Valenti explained. "Right now, I'm very concerned."
The snow day process
The steps toward calling a snow day are somewhat extensive and difficult. First, the facility department keeps track of the weather forecast. They then contact the town's department of public works to find out what their status is, touching base and pooling information.
Then, the rest depends on Dr. Valenti and our business administrator, Mr. Michael Rinderknecht.
"Michael and I will determine what time we're going to speak depending on what time the storm is supposed to be hitting," she said. "For example, in the case of the last three storms, we spoke at four in the morning. He calls me at four o'clock in the morning and I get up and look outside. I'm looking outside where I live and he's looking outside where he lives."
The administrators also depend on the weather forecast on numerous news channels, like the National Weather Service and the local New York channels. They try to follow the predictions that they're putting forth to see how that's going to impact Glen Rock.
Dr. Valenti and her advisers use their best judgment and the precedent of other nearby schools to make their final decision.
"For example, if we use [the February 3rd] storm, the biggest dilemma that we had, and it was a hard one to call, was whether or not the snow was going to continue throughout the entire day. And whether or not we were on the band of getting four to six inches or eight to ten inches."
Dr. Valenti predicted that it was going to snow all day.
"…I was leaning towards an early dismissal, but all the indications were that the snow was going to continue throughout the day. Ultimately, we decided to close and we decided that at around 5:15am," Dr. Valenti said.
Once she makes that decision, the business administrator works with the facility manager, who makes the snow day known to the public. They then connect with the police and let the police know that we have canceled school, and they gauge their work for the day.   She then directs the custodial services, who will plow throughout the day.
The staff and students are notified by the Honeywell Instant Alert. It is also listed on Channel 2, CBS News.
"I did not pick Channel 2 news, but it was already set when I got this job."
The future of snow days
But within the next few years, snow days may not even exist. The New Jersey Department of Education (NJDOE) is trying to invent virtual schools, so students can learn even when they cannot get to school. Selected schools got to take part in a trial on February 13th (when there was a snow day), although they were not given any credit from the NJDOE for this trial. In the future, the virtual school days may count as school days, so we may not have to take days off spring break.
"
Teachers will… determine their ability to continue with their teaching practices via the virtual highway."
— Dr. Paula Valenti, Superintendent
The staff of Glen Rock is still discussing the pros and cons of virtual school.
"Administrators, and our technology department staff, will be taking a good look at our ability to use School Fusion to conduct virtual school days in the event of emergency or mandatory closing of our buildings," said Superintendent Dr. Valenti.
With the impending storm on Monday, there may be a need to discuss further plans for making up days.  "Teachers will… determine their ability to continue with their teaching practices via the virtual highway," said Valenti.
She stressed that the district will continue to comply with Core Standards and meet the needs of different students, particularly with "lesson delivery for our special needs students and those who might not have technology at home."
About the Contributor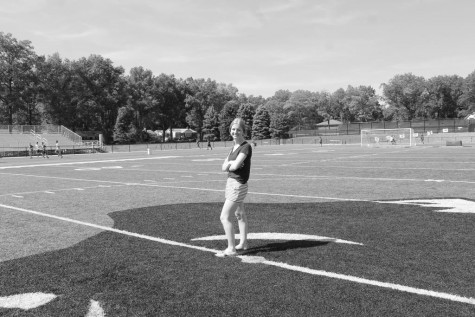 Lilia Wood, Editor-in-Chief
Lilia Wood is the Editor-in-Chief and this is her fourth year working on the newspaper. After she graduates, she plans to study journalism and pursue...