Local Republican council members win by close margin
As of 11/12/2013, the results of this election have gone to a recount.  The final decision is still pending.  
On Tuesday, November 5th, citizens of Glen Rock voted on two council seats. Two members, Michael O'Hagan and Mary Jane Surrago ran for reelection on the Republican ticket against Amy Martin and Sean Brennan.
Council Member O'Hagan is currently in charge of the committee of public safety. He reports to the town on news of the Fire, Police, and EMT corps. Surrago is currently in charge of Public Works and upkeep of the town. In addition to being a part of the council, O'Hagan coaches Glen Rock football and Surrago is an active member of the Glen Rock EMT Corps.
Amy Martin and Sean Brennan have been residents of Glen Rock for many years. They both have families that live in Glen Rock. Amy Martin is the president of the Coleman School HSA. Martin and Brennan both have many years of experience in management.
 

Candidates Mary Jane Surrago(Left) and Amy Martin(right).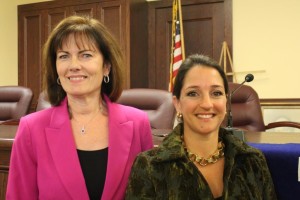 In a Wednesday article from the Glen Rock-Ridgewood Patch, it was reported that Surrago and 'Hagan won the council seats by nearly a 20 vote margin. With all numbers of this election reported respectively, Surrago received 2,047 votes, O'Hagan received 2,029 votes. With a 17 vote margin, Martin received 2,012 and Brennan received 1,993. The Council remains solely republican.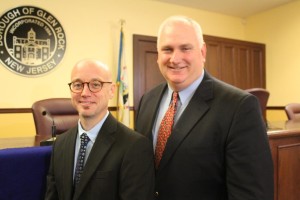 Candidates Sean Brennan(left) and Michael O'Hagan(right)
After the election, O'Hagan received support from the Glen Rock High School student body. One sophomore said, "O'Hagan is a great guy and he cares about the community. I think there will be great improvements to Glen Rock during his term. " Matt Zakowski, a Glen Rock High School junior, said, "O'Hagan will complete his duty to this town to the fullest capacity possible."