Athlete of the Year: 2016's Tommy Pulzello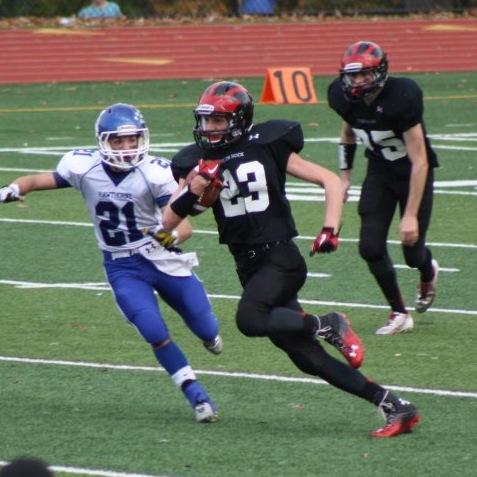 He didn't even know it was a possibility.
Although unaware of the award itself, Tommy Pulzello won the Class of 2016 Athlete of the Year award by embodying the epitome of a hardworking student-athlete during his freshman year.
"I was very surprised when my name was called at the end of the day. I didn't even know that this award existed," said Pulzello, who received the award last week.  "A sense of accomplishment was going through my head after my name was called, a sense of pride."
Tommy Pulzello was a  three-sport athlete last year, playing JV Basketball, JV Football, and Varsity Lacrosse. He was named the Athlete of the Year for the 2016 class.
Tommy credits much of his success to the leadership provided by Upperclassmen. "Last year for football we were assigned 'big brothers' who were basically seniors that helped us in anything we needed like school, sports, how to talk to girls," Pulzello recounted. "My big brother was Cole Flashenberg. I really looked up to him. He helped me with things and really looked out for me."
Now, after winning the award, Tommy looks to become a big brother himself. "I feel more pressure to become a leader," Pulzello said.  "Other players look up to me, and I need to do the right things so that we can prosper as a team."
But it was more than just his fellow teammates that had a big impact on him this past season — his coaches pushed him to succeed. Pulzello said, "My coaches had a huge impact on me last year. They really helped me adjust to high school sports. They made me a better player, but they also made me a better person."
Adjusting to the pace of high school sports, just a year removed from middle school competition, was a challenge Pulzello took on directly. "The pace of the game has definitely changed from middle school to high school," he said. "Players on other teams are a lot bigger, stronger and faster."
Adjusting to this faster pace has only motivated Pulzello to work harder and has prompted him to do strenuous training during the offseason. "During the offseason [this year], I am going to lift a lot and probably go on runs and things like that," Pulzello said.
Playing three sports provides the opporutinty for Tommy to make a lot of highlight plays. But one play in particular sticks in his mind: "My 'Heisman' moment last year was probably when, in one of the JV football games, I scored a 95-yard touchdown.  That was pretty cool."
Tommy has high expectations for himself before he leaves high school: his goal is to leave a lasting impression. "I want my lasting impression on Glen Rock to be that people talk about me after I'm gone. I want to be remembered," Pulzello said. "I also want to bring a state championship back to Glen Rock for football."
Tommy strives to be one of the Glen Rock greats, and he aims to have himself in the showcase next to Glen Rock legends.
While Tommy stays humble, his coaches have no problem praising him. "Tommy is really coming along as an athlete," his Football Coach, Jim Kurz, said. "He has been blessed with great size and ability and the sky is the limit in terms of what the future will hold for him as both a leader and athlete."
Pulzello is currently in the middle of the Varsity football season.
Leave a Comment
About the Contributor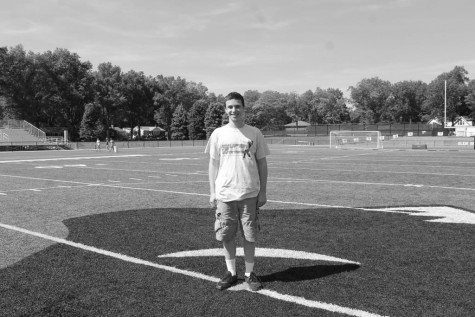 Ryan Stolz, Sports Editor
Ryan is a senior this year and will be serving as the Sports Editor.Ryan  is an avid enthusiast of baseball history and he enjoys painting landscape pictures...