Puerto Rico: Caught in the Crosshairs
Puerto Rico, an island with warm weather and a lovely climate, is caught in the middle of a debt crisis.  But why would the United States care about this development in the global economy?
Puerto Rico's economy has been classified by the World Bank as a "high income economy."  In addition, the World Economic Forum classified Puerto Rico as the most competitive economy in Latin America.  The country's main industries are electronics, apparel, food products, tourism, and pharmaceuticals.  The exports of the economy consist of beverages, canned tuna, apparel, medical equipment, electronics, etc.
The island, however, has been locked in a recession since 2006, by most accounts.  The territory has faced a deleterious set of circumstances since its entrance into recession.  The unemployment rate is the highest of any US state at 13.9%, according to Reuters.  The rate has been stuck at 10% or higher for at least a decade.  The economy has also contracted by 5.4% in August 2013 from its level a year earlier.
According to Reuters, the country suffered from an emigration of 54,000 people in 2011 alone, or 1.5% of its population.  In addition, the island's murder rate is six times that of the US mainland, according to Michigan State University.  The university attributes much of the crime to illegal drug-trafficking, but some analysts have said that there would be an emergency declaration in this country if crime ever reached that level.
On another troubling level, young people are leaving the territory in droves.  According to a study entitled "profile of the migrant," doctors and lawyers are leaving at enormous rates.  Also, according to Forbes, only 27% of the country has jobs.  Most of those jobs are public sector jobs.  Therefore, take any poor city and multiply it a few times over to arrive at Puerto Rico with a population of only 3.7 million people.
But what is more interesting is that Puerto Rico's recession is not so much economic mismanagement as it is an ineffective and spineless economy.  For example, most analysts, including Forbes Magazine, have argued that Puerto Rico's economy took a big hit with the expiration of a tax law in 2006.  The magazine says that the law enabled US pharmaceutical companies in particular to lower their tax burden by producing goods there.
In addition to that unfortunate occurrence, the island also suffered a drop in tourism over this period.  These developments underscore the fact that Puerto Rico is unlike most developed countries that rely on other sources of production to fuel their economic growth.  Thus, because tourism dropped off and a shady tax law expired, Puerto Rico has been stripped bare.  The territory has been exposed for what it has always been.
So what?  Well, the impact on this country is that more than 75% of municipal-bond funds own debt from Puerto Rico.  A municipal bond is a bond issued by a state or local government.  The bond is looking to generate income for its investors by investing in fixed income securities, typically.  Thus, if Puerto Rico is unable to pay its debts, these municipal bond funds may be forced to shoulder a lot of the burden.  Also, interest payments from Puerto Rico are not subject to US taxes.  That is why hedge funds are willing to invest large sums of money in the island.  The hedge funds like the high yields on the bonds and interest-free securities.
In conclusion, this US territory is in serious trouble.  The current governor, Alejandro Garcia Padilla, will need to do a better job of convincing foreigners to invest in his territory.  The territory must be willing to restructure its economy now that it has hit rock bottom.  The time has come to start from scratch, and figure out ways to lure people back to the territory, jumpstart job growth, reduce crime, and fight poverty.
About the Writer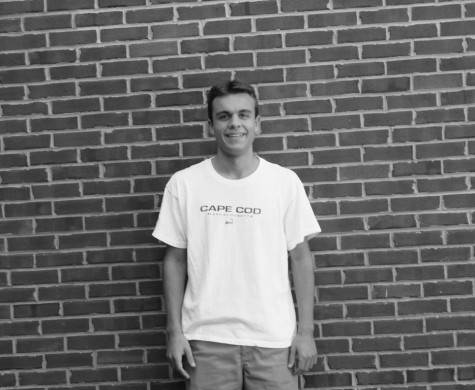 Richard Gueren, Senior Editor-in-Chief
Rich is excited for his fourth year of Journalism, where he has taken the position of Senior Editor-in-Chief.

Email:  [email protected]