Glen Rock High School's ESL program: small but impactful
Go along the 'D' hall on the second floor and, at the end, you will see a small room on your right. That is the only ESL Classroom in the Glen Rock High School.
Ms. K is always in the room, D228. Every period 5, she has a class with a few students who have just moved from other countries. ESL is a very small class. This year, there are only two students. One of them is a new student, Laura Martin, who just came from Spain, and the other is Jagdeep Singh, from India.
"We are very close. We laugh and joke around, "Ms. K said. "We develop strong relationships with each other."
ESL class is for students who are discovering the English language for the first time. The class tries to cover what regular English classes teach for students. They learn literary devices, grammar, writing, classic literature, as well as pronunciation and culture.
Ms. K started teaching English to her cousins when she was six, and it led her to becoming an ESL teacher since 1988. "I love teaching English to people who are discovering the language for the first time," she said.
She received her undergraduate degree in English Literature and a Master's in Linguistics. Now, she is planning to get an additional Masters to improve her teaching skills.
Ms. K said that she has had students from all around the world. "When I was NYC, yes, I did [have students from many countries]."
She said it is very rewarding as a teacher to be part of the students' progress and language growth. Some students go back to their countries and become ESL teachers.
Ms. K said, "I am kind of global citizen." She loves traveling, and she has traveled all over Europe, specifically Turkey, the Caribbean, Mexico, and all around America and Canada. She definitely knows many different cultures, and that is one of her strengths as an ESL teacher.
One of her lesser-known strengths is that she was also an ESL student. "I know how they feel. I know what to teach and that makes me a better teacher."
It is amazing that an ESL student can now become a notable ESL teacher. But she is not done yet. She has a goal to teach ESL in Asia, as she has had only European experience.
"And, I have to pay for my son's education." She added, laughing.
Leave a Comment
About the Contributor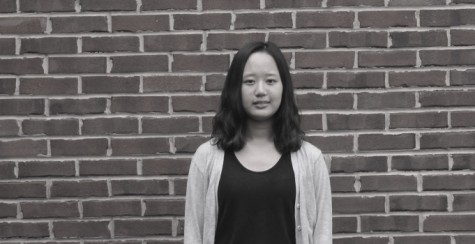 Yeheun Son, Advertising Manager
Yeheun is a senior here at Glen Rock High school. This is her second year working with The Glen Echo. She speaks two languages, English and Korean. She...