Fall Fashions from Fashion Week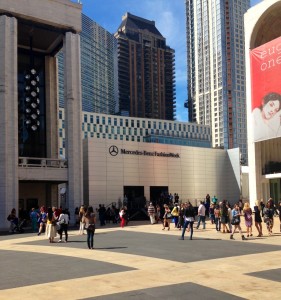 Spring has sprung… in September?
New York City was crawling with fashion figures from September 7th to the 12th thanks to its renowned Fashion Week. Anyone who's anyone was there, basking in the glory of the new upcoming fashion for spring 2014. Some of the top designers spotted at fashion week were Betsey Johnson, Marc Jacobs, Alexander Wang, and Calvin Klein.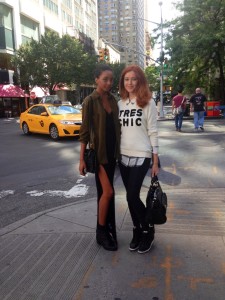 A student from Glen Rock High School attended Fashion week. "I met Max Azria outside of Lincoln Center, I sort of just walked into him and I freaked out. I also met Betsey Johnson backstage after her fashion show. Everyone was a lot friendlier than I thought they would be," said high school senior, Rebecca Jacobs.
Spring 2014 is bringing back the classic black and white look. Designers like Alexander Wang had many chic looks that were black and white and very structured. They say fashion swings back and forth like a pendulum, bringing back vintage clothing and modernizing it. That is exactly what is happening for the new spring look.
"I saw a lot of long pencil skirts and I think of that as the 1940's, but they embellished and modernized it," said Rebecca.
Another look we will be seeing a lot of this coming spring will be icy pastels and metallics. They bring a sophisticated feel into the fashion world. The pieces this spring will be very crisp and classy. When asked how she felt about the new trends for the spring, Rebecca responded, "I love them. I think that it brings a new edge to pastels."
Leave a Comment