An All-American Club, Literally
The first year of the All-American club plans to end with a grand festival, organizing various events and attracting local businesses.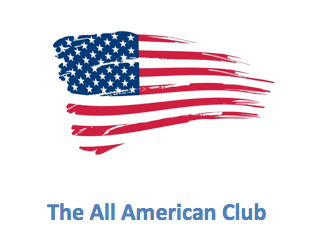 If you are looking to experience different aspects of American life, you should join the All-American Club.  The club will attempt to introduce other aspects of American life in order to make you a well-rounded American.
Just as with any school club, the All-American Club is looking to augment its membership.  In order to gain momentum, the club plans to have announcements on the loudspeakers.  The club is looking to promote itself to the student body, diving more deeply into American culture.
We know American culture, but students may not be appreciating its benefits.
The club is looking to design itself as an all-inclusive social event.  According to the club's CEO and CFO (Frank Connor and Madelyn Smith, respectively) they are planning to incorporate local companies. "We are planning on inviting local businesses to the event," said CEO Frank Connor.
The courtyard, as well as other school facilities will be used in order to maximize the fun.  "We plan to use all of the schools resources to our benefit," said Frank Connor.
"We are planning on holding our main event in May," said Madelyn Smith.  However, the club will gather many times before that date in order to get ready for the grand festival.
This event is the biggest attraction of the club and will raise money for a charity that will be "voted on by students in their history classes," says Madelyn Smith.