Baseball's Black Eye
Alex Rodriguez has been accused of using performance-enhancing drugs, yet he still continues to play professional baseball.
Though suspended by Major League Baseball for 211 games, Alex Rodriguez is impacting the pennant race.
The three-time Most Valuable Player was implicated in what has become known as the Biogenesis scandal.
Biogenesis is the name of a clinic in Florida that allegedly provided anti-aging drugs. In reality, the clinic supplied steroids and performance enhancing drugs to professional athletes including many baseball players. Ryan Braun and Nelson Cruz accepted their suspensions but Alex Rodriguez, hit with the longest suspension has refused to accept his discipline.
Since rejoining the Yankees on August 5th, the Yankees have continued to attack teams for a playoff berth, going 23-20 since his return. Rodriguez has provided the Yankees with the middle-of the-order type hitter that the Yankees had been lacking before his return from the disabled list. Previously, the Yankees' line-up card featured five different third baseman who hit a combined four home runs all season in over three-hundred plate appearances, while Rodriguez has hit six in about half as many at-bats.
Rodriguez is providing an extra punch in the Yankees' clean-up spot, but he is also influencing the outcome of this year's playoff race. Although suspended, Rodriguez has been playing almost every day for the Yankees through his appeal. Major League Baseball's collective bargaining agreement permits a player to continue to play, although suspended, while that player appeals the suspension. Rodriguez has taken advantage of this right, as his appeal is not scheduled to be heard until the end of the season.
The appeal process may take up to December before a decision is reached. Rodriguez is looking to significantly decrease his suspension time for next season.
Local students chimed in on their thoughts about Alex Rodriguez and his reputed actions.
Glen Rock High School sophomore, Nick Kaukonen commented, "I have no respect for a player like that. He should be banned from baseball forever."
According to a recent poll conducted by ESPN, fans voted Rodriguez the "face of baseball." Major League Baseball, which is down in attendance this year,  may not be well represented if an alleged steroid user is the most "recognizable" player in the sport.
"A player of his magnitude shouldn't be suspended for 211 games as it is bad for baseball's reputation," said Glen Rock High School sophomore, Jesse Weiss.
Whether Rodriguez actually gets the Yankees into the playoffs or not will be decided within the next week.  Nevertheless, his playing has had an impact on what other teams will make it, and he will have an impact on the future of baseball whether he actually serves the suspension or not.
Sources:
http://espn.go.com/new-york/mlb/story/_/id/9666859/new-york-yankees-alex-rodriguez-face-major-league-baseball-bad-bud-selig
About the Writer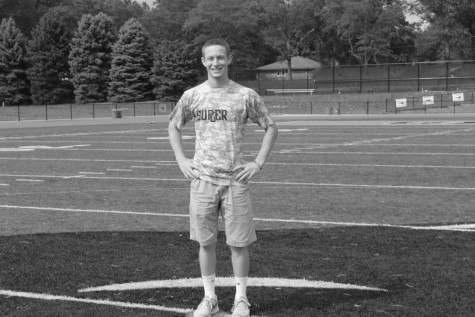 Max Felsenstein, Managing Editor
Max Felsenstein is a senior at Glen Rock High School. For the past two years, Max was the Sports Editor for The Glen Echo. Max enjoys playing baseball...