GRHS Volleyball Team Plans to Bump Their Way to Win League Title
The Glen Rock High School girls' volleyball team comes to a roaring start of their season as they dig and spike their opponents into the ground.
Going strong in their previous 2012-2013 season with a 20-3 record and winning the league with a 15-1 record, the Lady Panthers have colossal expectations to fulfill.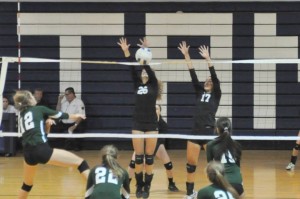 Just weeks into the season, the girls have competed in the New Jersey Classic Tournament and made it to the silver bracket; thus far, they have been in step with some of the best teams in the state. As of Thursday, September 19th the team is 4-1, with a game against Elmwood Park on Tuesday and a game against Rutherford on Friday.
This year, the team hopes to improve upon last season's accomplishments and perfect their skills. Furthermore, they wish to blend their skills as a team instead of letting their individual talents and aspirations get the best of them.
"Winning the league title is definitely our major focus. After winning last year, it's kind of expected of us to do so again this year," said Courtney Schmitt, the team's captain (along with Mikaela Waller), "After that, qualifying for counties and states and making it to further rounds than we did last year is a goal of ours, but for now it is important to focus on one thing at a time."
Entering his second year coaching the Varsity Volleyball team at Glen Rock High School, Coach Kinglsey shared his insight on the change in his coaching style for the season. "My coaching style is the same as last year for the most part," he said, "The one thing that has changed is the girls understand what we are trying to do which makes it easier the second year."
Despite losing leading seniors, Coach Kingsley remains confident.  "Any time you lose seniors who played for you [it] impacts the team," he said, "We are still trying to develop chemistry on the team and continue to get better as the season goes along."
Speaking on previous seasons, Captain Mikaela Waller added "For the past two years and up until this year, Glen Rock volleyball has had a change in the coaching staff. In turn, I think it has been hard to develop a team and have high expectations when something as central and as crucial as a head coach was never constant."  She continued, "This year, having the same coach as the year prior, made it a lot easier to grow and develop as a team because there was no starting fresh, we were merely building on our achievements from the previous year."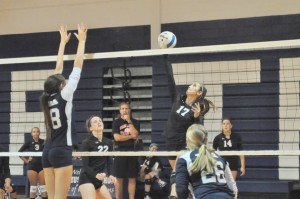 Although everyone is making contributions to the team thus far, up-and-coming players that fans should look out for on the court this year include Sophomore Killeen McDonald, who is making headlines as the starting setter for the team this season. In addition, keep an eye out for middle hitter, Junior Rebecca Nathanson, and Junior Lee Maitner who is playing outside hitter.
This season's captains, elected by both JV and Varsity players, are Mikaela Waller and Courtney Schmitt.
"Although it is my last year of high school volleyball and I do have high expectations for the team, regardless of how often we win or how far we go in leagues, counties and states, ultimately I want to be a good leader," said Mikaela Waller. "I would hope that my efforts as captain can contribute to our success, but I am also concerned with having a great experience playing with and getting to know these girls better. I love them all and know we will go far if we play to our potential!"
"It's a lot of responsibility [being captain] but it's also a huge honor for Mikaela and I," said Courtney Schmitt, "As a captain, it's really important that I be a leader to my teammates. Mikaela and I are always looking out for the girls and what's best for the team. We try to motivate everyone as much as we can."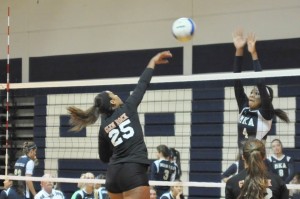 Leave a Comment
About the Contributor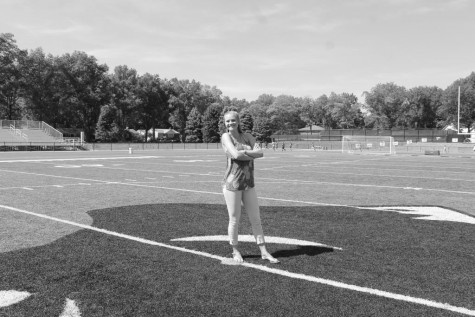 Kaitlin Stansel, Social Media Editor
Senior Kaitlin Stansel is a returning staff member of The Glen Echo and the Social Media Editor. Along with the newspaper, she also plays tennis for GRHS,...