Winter Fashion Trends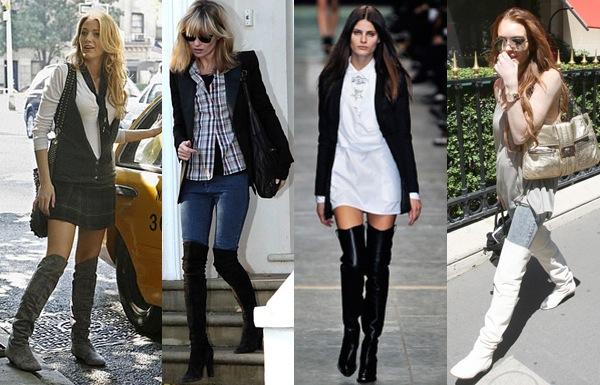 Everyone wants to look their absolute best during these winter months, but it's not always easy. It can be difficult to bundle up and still look amazing. Sometimes it can be stressful and a bit overwhelming with the large amount of cool weather accessories and the large, oversized, and bulky sweaters available.
I know it isn't always easy to find a stylish yet comfortable outfit that is appropriate for the weather conditions outside but this winter, as long as you have a scarf, fur vest, and knee high boots — you are set to go!
Celebrities and actors are stepping up their fashion choices and making more  people fall in love with simple, everyday looks that can be thrown together in minutes! Who wouldn't want to be able to dress like Lauren Conrad or Kourtny Kardashion? Well now with just these simple fashion tips you can become the most stylish girl in school. A new year means new clothes and a brand new style, so follow these tips and you'll be set for this winter season!
1.)   Scarves are the perfect accessories. Warm yet super stylish. You can use them simply for warmth when outside or you can leave them on as part of your outfit.
2.)   Cashmere is something that every girl needs in her wardrobe! Not only is the simple boat neck/V-neck sweater warm but it's also super-stylish.
3.)   Fur Vests are the perfect addition to any outfit whether it is paired with a thin sweater or just a simple t-shirt. By adding a fur vest you are taking just another everyday outfit and making it into the outfit that girls envy!
4.)   Leather is my favorite addition to this year's most popular and fashionable looks. Every star is wearing them — from leather jeans and leggings to leather skirts and tops. Be bold and invest in leather, and you wont regret it!
5.)   Layering with cardigans and sweaters is the best way to stay warm and look super cute. You can take a simple button-down and throw a sweater over it and you will be looking good. Layering is the latest trend so when you're shopping take that super cute dress you want and throw a sweater over It and bam! You have the perfect winter outfit!
6.)   Over the knee boots is just what every girl needs. While everyone loves the classic mid-length boot, these boots will make every outfit look just a little dressier and add that tiny thing your outfit is missing. Not only that, but also it will keep your legs warmer. (That's always a plus!)
These are just a few fashion tips to keep in mind this season and will help make your outfits stand out in a crowd. Who knows, maybe you could be the next Lauren Conrad!