Can I take your order?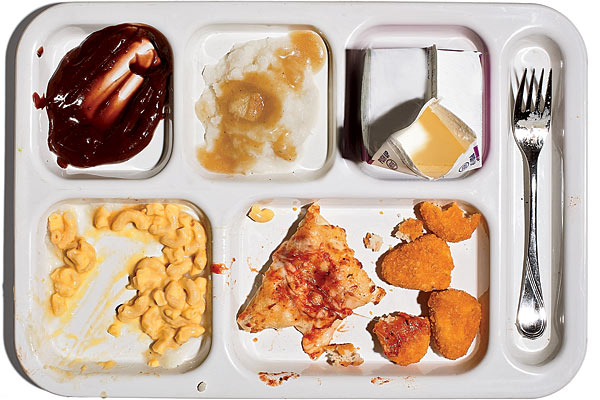 If you were to open up your Glen Rock High School Agenda and turn to page 11, you would find in bold print the following:
ORDER OUT FOR LUNCH
The Board of Education has a food service provider. As a result a healthy and full menu will be available. Students are not permitted to order out lunches for delivery to the high school. This action has been taken to ensure the safety of our students. Over the past few years, concerns have been raised over the entrance of unidentified delivery persons onto the high school campus.
According to this paragraph from the rule section of the agenda, the students of Glen Rock High School are prohibited from ordering outside food at school because the cafeteria already provides everything a student needs. This point, however, is very debatable. Students should be able to order out for lunch because it offers more of a variety of options, the cafeteria doesn't offer food for everyone, and the cafeteria doesn't have enough quality meals for all students who buy lunch.
First of all, the school claims that a full menu is available. This is not completely true. For me, a lot of the food barely seems edible at times and, when it does, there is not much to choose from. There have been countless times when I have looked at a friend's lunch tray in disgust, only to hear a response of, "It was all they had!" And this is the first lunch period of the day, so it isn't like they could have run out of everything else. Allowing students to order lunch out and have it delivered would provide many more options, and probably healthier options as well. If the cafeteria cannot provide the "healthy and full menu," then the school should allow the students to take matters into their own hands and order lunch out.
Another way that the cafeteria menu is lacking is that it offers no gluten free or lactose free options. Rebecca Nathanson, a fellow student, is only able to eat gluten and lactose free meals, so not one food item in the cafeteria is of any use to her. One wonders if anyone had this in mind when they claimed that a "healthy and full menu will be available." What are people like Rebecca to do it they can't bring their own lunch every day? Certainly they should be given the opportunity to order a lunch if the food in the cafeteria does not fulfill their needs.
Certainly this practice could allow questionable people into the school under the pretense of delivering food. Although a valid concern, this should not be the cause of outlawing the practice of ordering lunch. There could be steps taken to ensure safety when delivering food, like having a designated delivery spot, and/or a chaperone to oversee the delivery. If we wanted to go farther, GRHS could make a list of authorized places to order from that would be certified safe. Obviously, there are many better options than banning ordering out for lunch.
Finally, the school cafeteria is unable to provide lunch for the large number of students looking to buy lunch. Students who have lunch eighth period always complain that there is no more of this, no more of that, and what is left is usually cold anyway. It is truly slim pickings for the people in eighth period lunch. They often end up having to pick at chips or cookies. This is no way to eat, especially for growing teenagers. If the cafeteria can't provide enough food for all the students that need to buy lunch, then the school should not prevent the students from seeking a quality lunch from elsewhere.
In the past, our school had allowed students to have food delivered. The lunches provided at our school lack variety, not everyone can eat them, and there is not enough available to equally feed all students. Allowing students to order out for lunch would alleviate these problems and steps could easily be taken to ensure safety in doing so.