How the Yankees are Ruining Baseball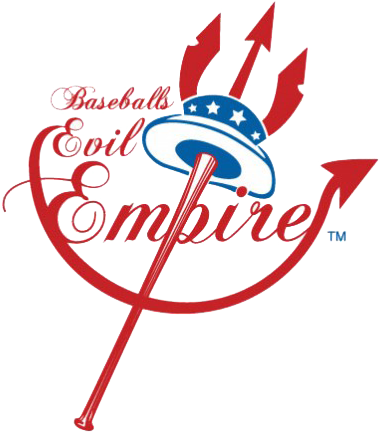 14 players, $183,875,000 total salary. This is what the Yankees are projected to pay their currently signed fourteen players — not even half of what their roster will be. The Yankees have spent more than twice as much as the average team has spent over the past nine years. Money talks, we have learned, as the Yankees have made the playoffs in sixteen of the past seventeen seasons.
                Let's visit the opposite end of the spectrum. The San Diego Padres came in this year with the least amount of money spent. The Padres finished the year ranked fourth in the NL West and were eighteen games out of first place, and they spent their October at the San Diego Zoo as opposed to the Yankees playing in the Bronx, Baltimore, and Detroit. The Padres have been in existence for 43 years, and have made the playoffs a mere five times. Their only World Series appearance came in 1998, getting swept by… whom? You got it, the New York Yankees.
The Yankees have twenty seven World Series in their rich history. They have sixteen more than the St. Louis Cardinals, the team with the second most World Series titles. The Tampa Bay Rays, Colorado Rockies, Seattle Mariners, Texas Rangers, Washington Nationals, San Diego Padres, Milwaukee Brewers, and Houston Astros all lack a World Series trophy in the case.
Mark Teixeria, David Wells, Hideki Matsui, Andy Pettitte, Mike Mussina, CC Sabathia, and recently Kevin Youkilis are all examples of how the Yankees are depleting other clubs' chances to prosper. These are all huge free agents whom the Yankees snagged away from other teams by tempting them with riches beyond belief and a "great" place to play.  Perhaps if the Mariners had signed Hideki Matsui they would have their first ring with the Japanese duo of Matsui and Ichiro Suzuki (current Yankee). Maybe had the Rays been able to sign CC Sabathia they would bring a championship home to Tropicana Fields for the first time. But no, the Yankees have had countless free agents to take away to the competition in the MLB.
Perhaps the next time all of the MLB owners meet a hard salary cap will be implemented into the league, creating an equal advantage from club to club. But until then, be prepared for the New York Yankees and the Los Angeles Angels to dominate the league.