The Presidential Election: Learn the Issues (And sound smart, too!)
Unemployment Rate:  No sitting President besides Franklin Delano Roosevelt and Ronald Reagan has won reelection with an unemployment rate above 7.2 percent.  In a similar situation as we face today, one month before an election, Ronald Reagan was handed a September 1984 unemployment rate of 7.3%.  However, Reagan was able to point to economic growth rates that were better than Obama's in the year before the election and in the first two quarters of 1984.  The key for Reagan was that attitudes of the trajectory of the economy began to get better as the election drew closer.  According to the Bureau of Labor Statistics, the unemployment rate in September 2012 was 7.8%.  The last jobs report of the election cycle is Friday November 2, 2012.  That report will give us more insight into whether or not the rate will back down even more.
Real Personal Disposal Income:  Barack Obama is likely to win a second term if real personal disposable incomes are stable or climbing in the two quarters leading into next year's election.  Real personal disposable incomes in October 2009 — the end of Obama's first year in office — grew at 0.2 percent. The most recent monthly data reported a decline of 0.3 percent, and if population growth and inflation are factored in, incomes since 2010 have been declining.  This data is provided by the US Bureau of Economic Analysis.  Romney consistently runs on a theme that Americans' incomes have suffered during the "Obama economy."  Romney cites a study done by Sentier Research that, he says, shows family income has fallen by $4,000 under Obama.  The study shows that most of the drop occurred after the president took office in January 2009, while some of it (the study didn't clarify exactly how much) occurred in the 13 months before that.  Therefore, whoever you believe, this data point always comes down to how consumers feel they are doing, not always economic statistics on a sheet of paper.
Consumer Confidence:  Since its inception in the mid-1970s, the Consumer Confidence Index is an extremely important predictor of presidential elections.  It is a widely followed indicator because consumer spending makes up about 70% of all economic activity.  Therefore, when consumers feel good about the economy they will spend more money on goods and services.  When consumers spend more money on goods and services, businesses have more profits and customers. When businesses have more profits and consumers, they hire more workers.  There is a virtuous cycle that helps the economy when consumer confidence is elevated.  The Consumer Confidence level was 65 when Jimmy Carter got clobbered by Ronald Reagan in 1980.  During the past 11 elections, an incumbent with a higher consumer confidence reading than at the last inauguration has won the election each time but once, and that was the strange 2000 election, when Gore won the popular vote but lost the electoral vote.  Barack Obama took office in 2009 with consumer confidence, according to The Conference Board, at a level of about 40.  As of September 2012, consumer confidence, according to The Conference Board, was at a level of 70.3.
Feelings/Attitudes about the Economy:  According to the latest NBC/WSJ polling data taken September 26-30, 44% of those surveyed believe that the economy will improve in the next 12 months.  That number is up 8 points since July and up 17 points since July.  Also, 57% think that the US Economy is recovering, versus 39% who disagree with that.  Finally, 4 in 10 say the country is headed in the right direction, at its highest level since June 2009.  Right before the election, but not too close, voters form a narrative on the economy.  The survey period of the poll, end of September, is when narratives about the state of the economy form.  The increases in these numbers are impressive for the incumbent, and represent voters feeling better about the economy than we did in the summer.  However, the numbers are manageable for Romney and can turn on a dime if the Sovereign Debt Crisis in Europe explodes or data on the US Economy worsens.          
Swing States:  (Unemployment rates in each state):   
*The best data from swing states about unemployment rates lag behind one month.  Therefore, September unemployment rates will be the latest numbers we get before Election Day. 
Colorado:  As of August 2012, the unemployment rate fell from 8.3% in to 8.2% month-over-month.
Nevada:  As of August 2012, the unemployment rate rose to 12.1% from 12% month-over-month.
Iowa:  As of August 2012, the unemployment rate rose to 5.5% from 5.3% month-over-month.
New Hampshire:  As of August 2012, the unemployment rate rose from 5.4% to 5.7% month-over-month.
Wisconsin:  As of August 2012, the unemployment rate was 7.5%
Virginia:  As of August 2012, the unemployment rate stayed at 5.9% month-over-month.
Ohio:  As of August 2012, the unemployment rate stayed at 7.2% month-over-month.
Florida:  As of August 2012, the unemployment rate held steady at 8.8% month-over-month.
North Carolina:  As of August 2012, the unemployment rate rose by a tenth of a percentage point to 9.7% month-over-month.
President Job Approval:  Historically, presidents who have approval ratings under 40%, and have not jumped sharply up, do not recover.  This list includes Harry S. Truman (whose approval ratings were high before his first election), Lyndon Johnson, Gerald Ford, Richard Nixon (before he resigned), and George H.W. Bush.   John F. Kennedy was assassinated before his second election, but still enjoyed high approval ratings.  Full two-term presidents include Dwight Eisenhower, Ronald Reagan, and Bill Clinton, who had near 60% approval ratings before they were re-elected. Two-term President George W. Bush was around 50% before he was re-elected.
About the Writer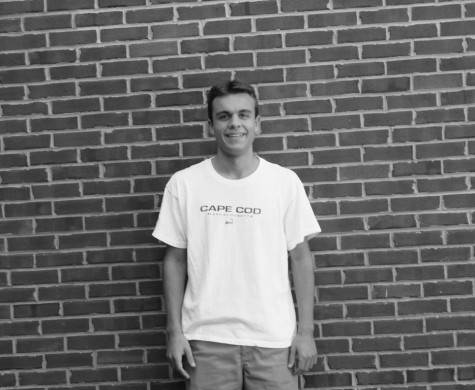 Richard Gueren, Senior Editor-in-Chief
Rich is excited for his fourth year of Journalism, where he has taken the position of Senior Editor-in-Chief.

Email:  [email protected]