Boys basketball loses to Pascack Valley
January 14, 2020
The boys varsity basketball team lost to Pascack Valley on Dec. 22, in their first of three games in this year's Saint Joseph's Regional High School Holiday Tournament. 
The Panther were coming off a tough road loss against the Lodi Rams by a score of 57-47. The Panthers knew coming into this tournament that they would have three very difficult games as all of the schools they would play are much bigger than the Panthers, but they put up a very respectable losing score of 54-46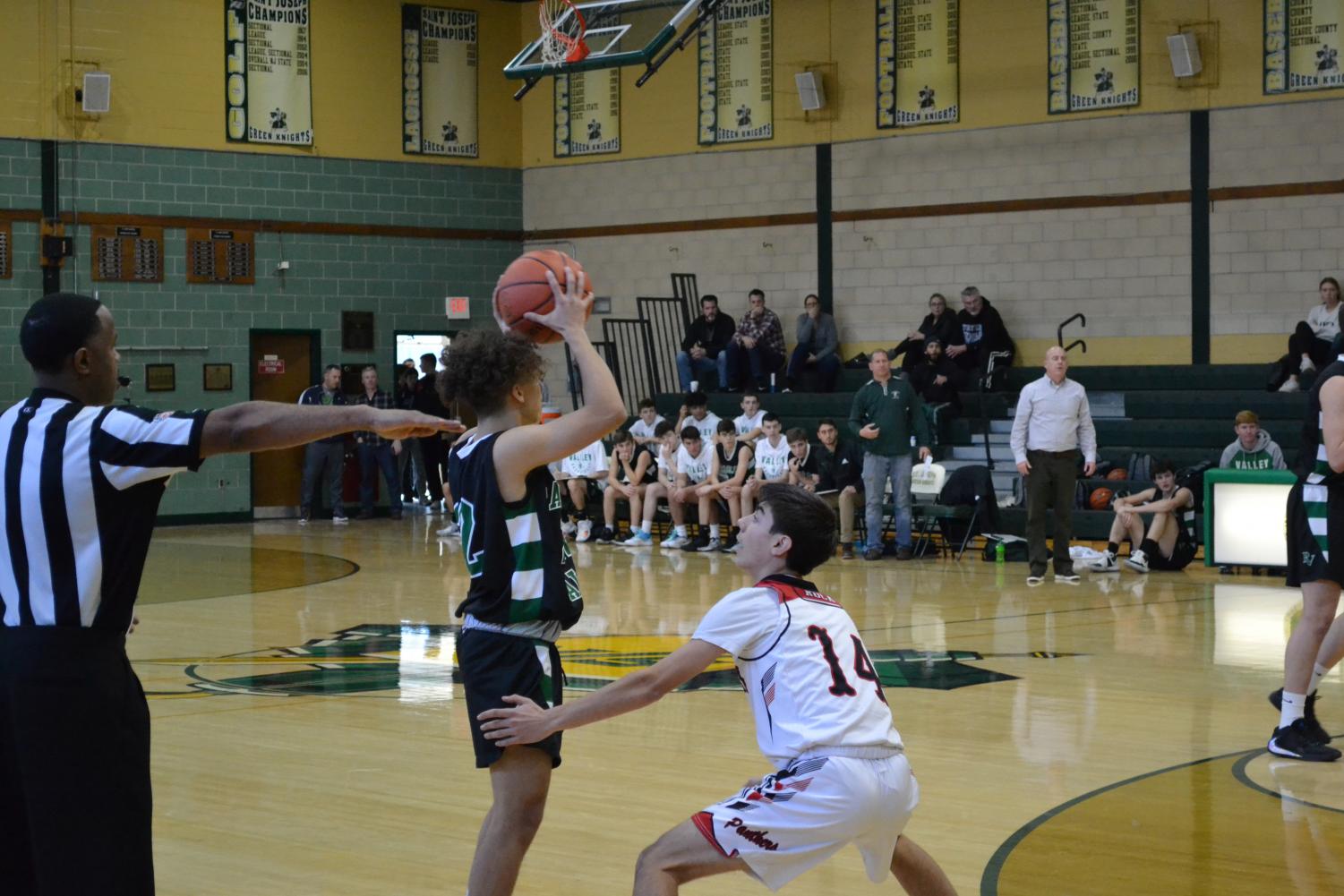 Photo Credit: James Stewart
Against Pascack Valley, Glen Rock sprung out to an early 11-0 lead just minutes into the first quarter. The early charge was led by junior forward #33 Micheal Silver who made his first two three point shots. Senior, captain, #1 Nick Famularo, guard also helped with a steal, and then finished with a and one lay in, and capped off the play by making his free throw.
Pascack Valley began to trim the Panthers lead as the first quarter went on to finish the first quarter with a 14-11 lead. 
Glen Rock's struggles continued throughout the entirety of the second quarter. There were some bright spots as juniors #14 Connor Cunningham, and #40 Andy Martin both played great defense and each had a steal that led to points for the Panthers. 
Heading into halftime, the Panthers trailed Pascack Valley 24-21.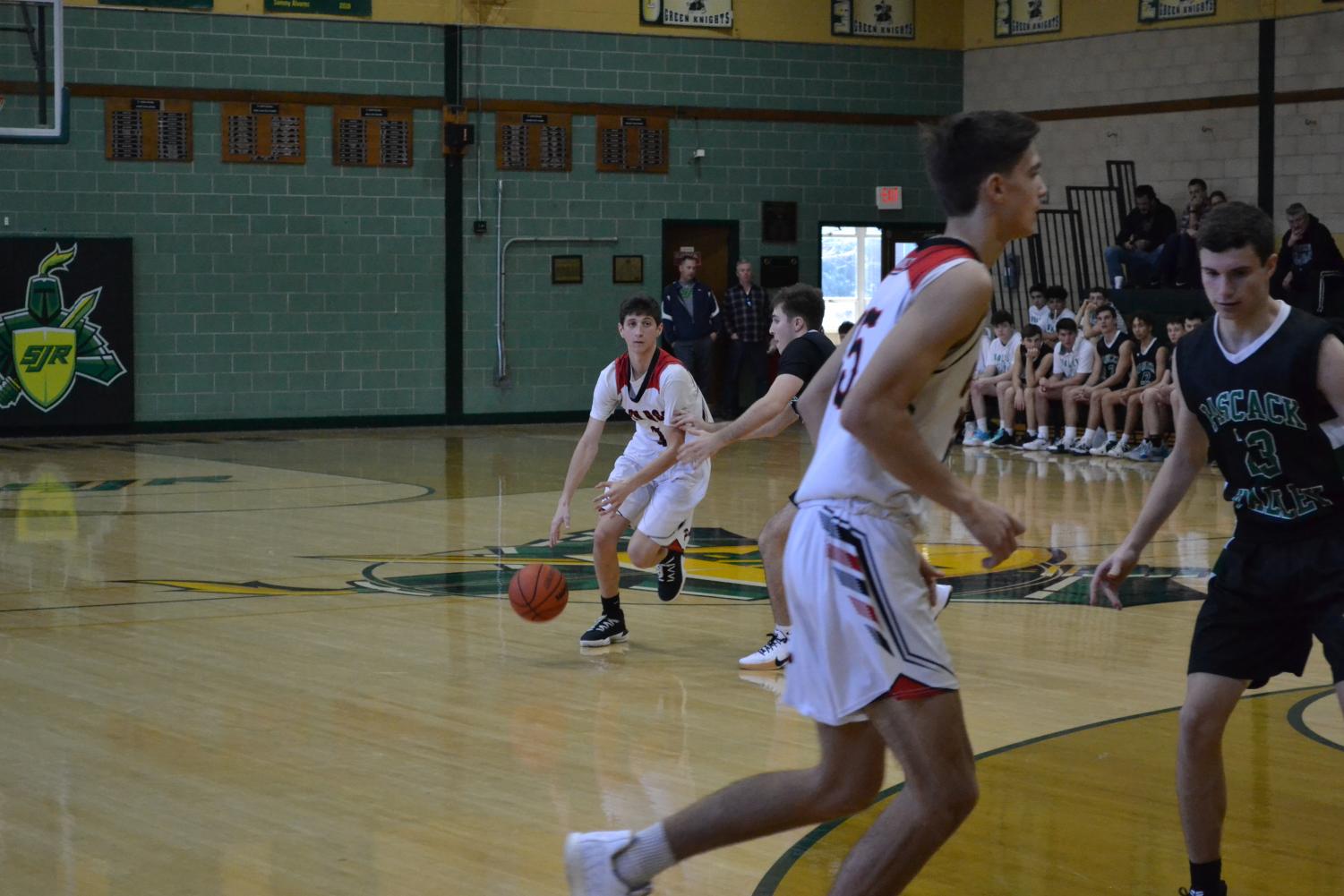 Photo Credit: James Stewart
Pascack Valley began to run away with the game in the third quarter, as they would extend their lead from three points to as much as ten. Pascack Valley stretched their lead to a score of  40-32 by the third quarter's end.
The Panthers made a valiant effort in the fourth quarter. Martin, Famularo, and junior forward #35 Will McLoughlin helped the Panthers cut into Pascack Valley's lead, and made the game as close as three points with minutes left in the final quarter. 
The Panthers had four more rebounds, steals, and blocks than Pascack Valley, but Glen Rock's 62% shooting from the free throw line compared to Pascack Valley's 76% was one of the main struggles that led to a Panthers loss.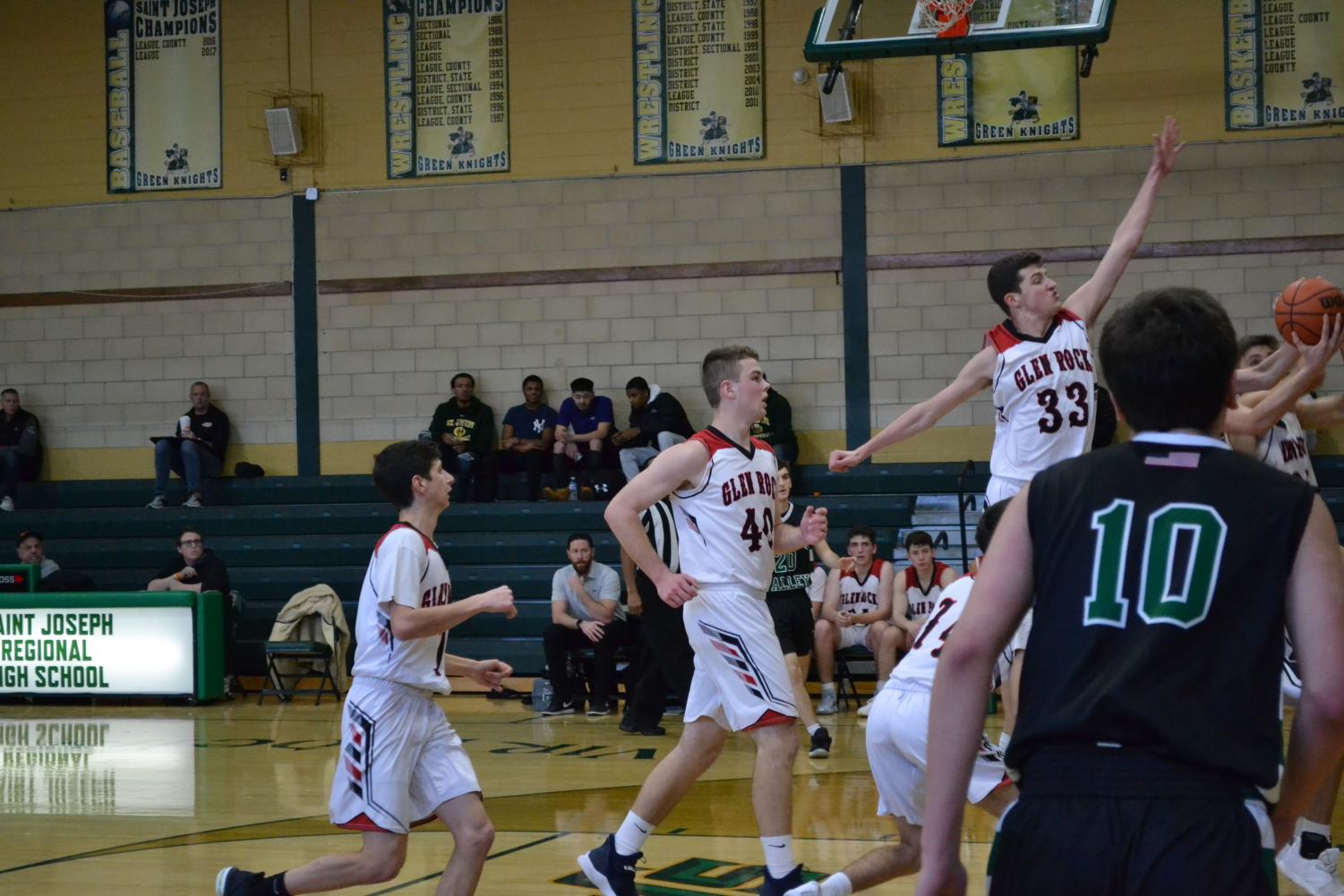 Photo Credit: James Stewart
The Panthers would lose their final two games in the tournament to both Ridgewood, and Dwight Englewood, and follow these games with two more losses against very strong Hawthorne and Garfield teams.
The Panthers have found their groove with two straight wins against Pompton Lakes and Eastern Christian. The Panthers sit at 2-7 heading into games tonight at Elmwood Park, and Thursday at home against Bergenfield.