January 14, 2020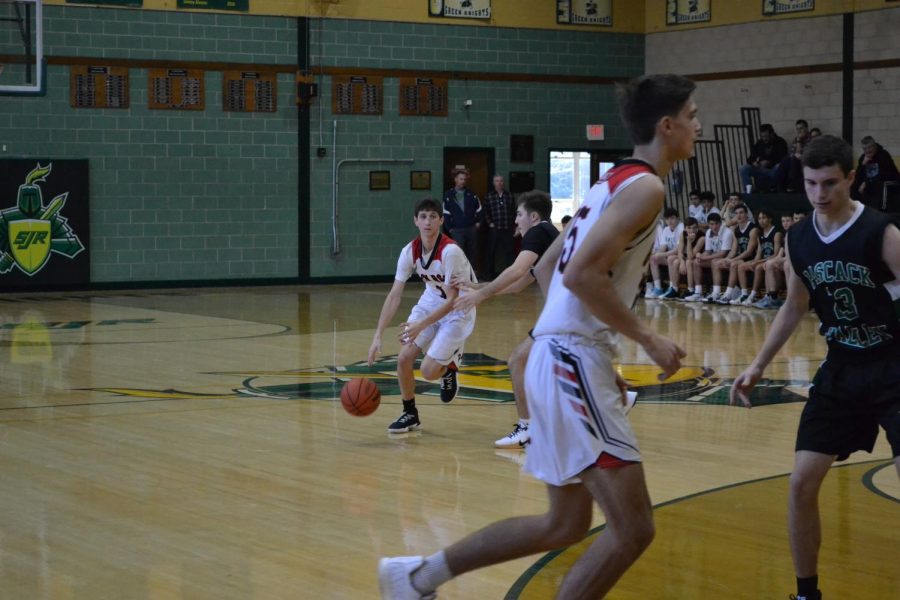 Photo Credit: James Stewart
Pascack Valley began to run away with the game in the third quarter, as they would extend their lead from three points to as much as ten. Pascack Valley stretched their lead to a score of  40-32 by the third quarter's end.
The Panthers made a valiant effort in the fourth quarter. Martin, Famularo, and junior forward #35 Will McLoughlin helped the Panthers cut into Pascack Valley's lead, and made the game as close as three points with minutes left in the final quarter. 
The Panthers had four more rebounds, steals, and blocks than Pascack Valley, but Glen Rock's 62% shooting from the free throw line compared to Pascack Valley's 76% was one of the main struggles that led to a Panthers loss.