16 weeks early
May 21, 2018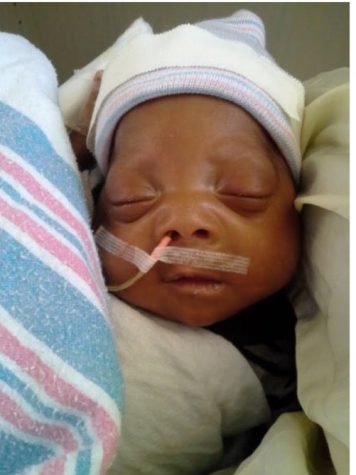 "On Monday I was having pain, and on Wednesday it got really bad so I went to the hospital. By Friday he was born," Berryman said.
Once she got to the hospital, things started moving quickly. She was having contractions, and the doctors tried to figure out what was going on.
When they had their diagnosis, they gave Berryman a preposition.
"The doctors asked if I wanted them to try and save his life. I was like 'definitely, is there another option? Yes!' she said.
Jharid was born weighing one pound and five ounces, and was very fragile. He had to be taken to the NICU immediately after his birth.
Kaleena's sister, Kandi Berryman was shocked to hear that Jharid was born early.
"Finding out Kaleena went into labor as early as she did and seeing Jharid for the first time was heartbreaking. I didn't really know what to expect. He was so tiny with so many bandages and hooked up to all different sorts of wires. It was nerve wracking. But very soon after I started to feel faithful and excited for his growth. He was tiny but so handsome and such a little trooper. I honestly was more concerned about Kaleena's well-being than Jharid's. It hurt me a lot to know she was so sad. But I knew Jharid would be ok," she said.