In the ER
April 19, 2018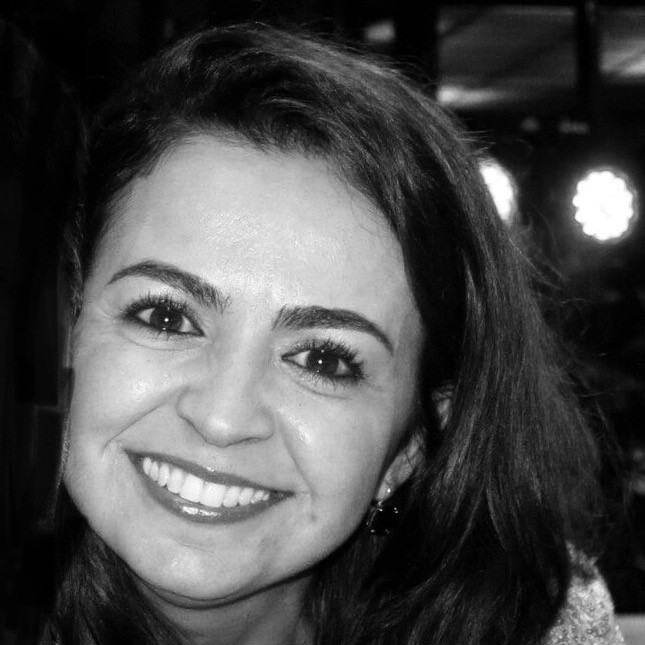 Photo Credit: Madelyn Willouhby
Many sick patients crowded the hallways in the emergency room where Cinthia Holland worked because all the other rooms had already been taken. The staff was forced to move patients to chairs because all of their stretchers were in use and more people were still rushing in. The nurses and doctors scrambled to treat the ever growing number of patients that their resources could not keep up with. The vast majority of their patients had been hit with the same symptoms: coughing, a fever, and difficulty breathing.
During this flu season, the emergency room where Cinthia worked was often crowded with patients with flu-like symptoms.
"If I could compare, it would look like a battlefield," Holland said.
Cinthia was an emergency room nurse for five years but now works in a Mobile Stroke Treatment Unit. She lives in Jersey City and has found that her area has also been dramatically affected by this flu season.
During her experience in the ER and as a nurse, she has seen many bad flu seasons that follow the same pattern each November. She sees the same rapid inflow of patients with flu-like symptoms and the fear that emerges because of it. However, Cinthia believes that the 2017 to 2018 flu season was one of the worst she has ever seen.
In order to protect the nurses in Cinthia's hospital, the staff is required to receive the flu vaccine each season. Cinthia believes that the flu vaccine is important as an extra step to prevent the flu, especially for younger and older people. However, the issue with the vaccine is that it uses the virus from the previous flu season, which may not always protect the recipient. Despite this, Cinthia thinks it is a good precaution to take.
Cinthia has noticed that the flu can also affect older children and younger adults, regardless of the fact that they are generally more healthy and do not need to prevent the flu to the same extent as infants and the elderly. She finds that many of these people do not realize how serious their illness may be and do not see a doctor until their condition has worsened. Even if someone is generally healthy, Cinthia believes it is important to be conscious of not only others that may be sick, but also your own health. In order to prevent the flu, she suggests practicing good hygiene and thorough hand-washing with soap, water, and friction. She also believes that seeing a doctor about flu-like symptoms is a good precaution to take.
A common way that the flu is treated is with a medication called Tamiflu. This medication is antiviral and while it will not cure the flu, it can help shorten the life of the virus. However, this can only be given to a patient within the first 48 hours that they are sick and many patients at the ER have long passed that point. When the medicine cannot be given to the patient, the other way it can be treated is through rest, hydration, and other medication that may help calm the fever.
This issue has also reached Cinthia's own home, her husband, David Holland, had the flu in January. David has been healthy for his whole life and rarely gets sick. When he got the flu, he was not expecting it to be an issue because his immune system is usually good at fighting against viruses. However, his flu soon became bronchitis, one step away from pneumonia.
On January 2, David first began feeling the flu symptoms and was in severe pain for three days. He was having trouble breathing and did not get out of bed. While David has been sick with the flu before, he felt that his recent flu was especially severe.
"It's probably the worst I have ever gotten sick," David said.
David did not get the flu vaccine this year, which he believes may have contributed to his illness. He usually does not get the flu vaccine because he believes that his immune system is strong enough to fight against the flu and getting sick once a year does not strongly impact his life. His employer is understanding when he needs to take sick days and there is not high pressure for him to return to work quickly. Sometimes his employer even encourages him to stay home to prevent spreading it around his office.
"Normally my body is good at fighting the flu so I figured it'd be fine," David said.
At the time he did not know the severity of the flu and how badly it had been affecting the tri-state area. However, as his flu progressed he and his wife, Cinthia, felt he had to go see a doctor. While Cinthia was concerned and felt he needed treatment, she knew that he had the right to refuse treatment. But, she does suggest that people who suspect they may have the flu should see a doctor to keep their symptoms under control.
David received a chest x-ray and was thankful he did not have pneumonia, but he did have bronchitis.
Before this experience, David had not taken many measures to prevent the flu and other viruses. At the most he avoided people he knew were sick with the flu. After being sick with the flu this year, he believes his immune system is strong enough to fight this virus and others.
"While I ended up getting bronchitis," David said, "if the flu was really as bad as it was, actually I think my body did a good job fighting it."