Home at last
April 21, 2017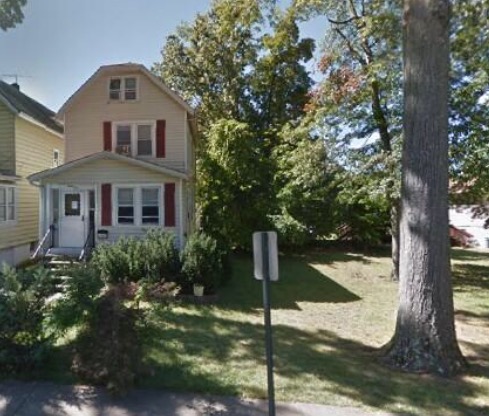 Photo Credit: Google Maps
After almost two years of anticipation and patience, the Greene family returned to their beloved home. The reconstruction of the little white house, whose bones had withstood the barbaric flames, was altered by paint jobs and the addition of a wooden deck.
Isis stared at the vacant shell that was once recognizable as her bedroom. The remnants of architecture were a canvas, open to Isis's new and modern interpretation.
Considering that the young teenager's lamp was the culprit of the fire, Isis's bedroom was impacted the worst of them all, leaving her with nothing but the pajamas she wore while escaping. The smoke and flames had chased her out so quickly that she departed the original front door for the final time with not even her cell phone or birthday money in tow.
Despite past desires for a dream home, the family seemed to experience an everlasting sensation of newfound appreciation and longing for the original.
"Even though it's a new house, we still miss our old house. It's weird because you always think 'Oh, it would be great to have a new house,' but it's odd because we don't seem to appreciate our new house as much as we did our old," Charis said. "It's one of those things where you always think the grass is greener on the other side until yours is gone and you have something new, and it's like 'Well, this house is nice but we liked the other one better.'"
There was no mistaking that this was not an ideal situation for the family. As anyone would, the three treasured the memories that the initial house conjured for them. Regardless, the trio lovingly awaited the good times that the reconstructed home was sure to bear forthcoming.
Meanwhile, it didn't hurt to relish in the fresh splendors that came with the house's return. For one, the group retained their privacy. Another came in the addition of a deck for the backyard, where the group foresaw a profusion of summer memories for years to come. A third came in the general feeling of being back at home, back where they belonged. Most of all, the group was just keen on the fact that the white house on Dean Street was home to them again.
Soon enough, it was time for yet another page in the calendar to be tossed aside. September had arrived and was ripe in its second or third week when the three underwent a wild schedule change. It was time again for Isis to return to school, where she would become a freshman at Glen Rock High School. The remainder of the family devoted their hours outside of work to continuing on with the move-in process, which was progressing at its own steady pace.