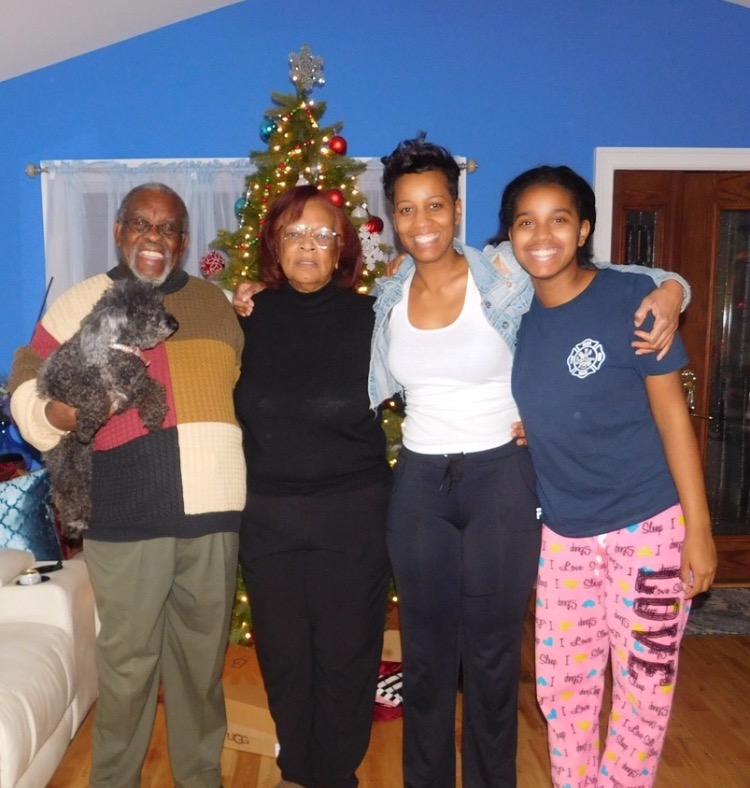 Photo Credit: Isis Kirkland
Patiently waiting
April 20, 2017
Despite the trio's appreciation of their recently regained privacy, their housing journey wouldn't end up concluding there. Over the course of roughly four months, the Hawthorne townhouse's lease expired, leaving the family of three returning to their extended-stay hotel residence.
Along with Isis, Charis, and Sarah's reentry into the Residence Inn Marriott came the sun's scorching summer rays. At this point, the feverous breath of summer had arrived just in time, as now the family had access to a swimming pool.
Throughout the torrid summer months, when Isis and her friends had just been relinquished from their last leg of middle school, it was time to anticipate a hopefully soon move-in date for their new house, which was in the process of being rebuilt.
While Charis and Sarah discussed blueprints with their contractors and public adjuster, Warren Toles, Isis enjoyed the carefree school vacation of every incoming freshman. She attended the Meadowlands Fair in early July, birthday parties in early August, and multiple visits with friends across the street to SkyZone Allendale (a trampoline jumping arena) all throughout.
One of Isis's most memorable experiences comes from a SkyZone trip with friends a few days after school let out for summer vacation. The girls participated in an hour jump session, with a break for Icees halfway through, of course. They then walked back to the Greene's hotel room, where they were greeted with pizza that Charis had ordered, and complimentary s'more making by the pool.
Isis may have taken away cheerful memories from summer '16, but that didn't mean that the Greene's situation was any different. Though Sarah and Charis remained optimistic about their chances of moving into their rebuilt home as the June, July, and August pages were soon ripped from their calendar, they noted that the construction was moving rather slowly, leaving room for the personal trait of patience to be acquired by all.
At last, the Greene's entered upon the final days of August, which meant that September, and ultimately the beginning of Isis's entrance into high school, was nearing. Little by little, the family received updates of the construction status, boosting their morales by each syllable spoken.
While Glen Rock High School began administering class schedules for the 2016-2017 school year, the Greene's commenced their gradual move-in and final farewell from the Residence Inn- induced by the packing of their few belongings left from the fire and those acquired post. Due to the ruddy flames that plagued and consumed their scorched home for hours on end, toxic chemicals remained inside after it was extinguished, which discouraged souvenirs.
Each family member found themselves preoccupied by a hankering for their newly prevalent dream home that seemed unable to be appeased or negotiated with. This begun with the oversight of the unspoiled furniture that their insurance company provided. Shortly after this, it came time to choose new paint colors for the walls, look through dozens of samples, and appoint one paint chip supreme. For Isis, fully fresh furniture was supplied to her bedroom, along with a number of more surface changes.  The cosmetic alteration that appealed to Isis the most came in the form of purple paint, spread evenly and deeply across her four bedroom walls, framed by alabaster crown molding.