Into the ordinary
April 19, 2017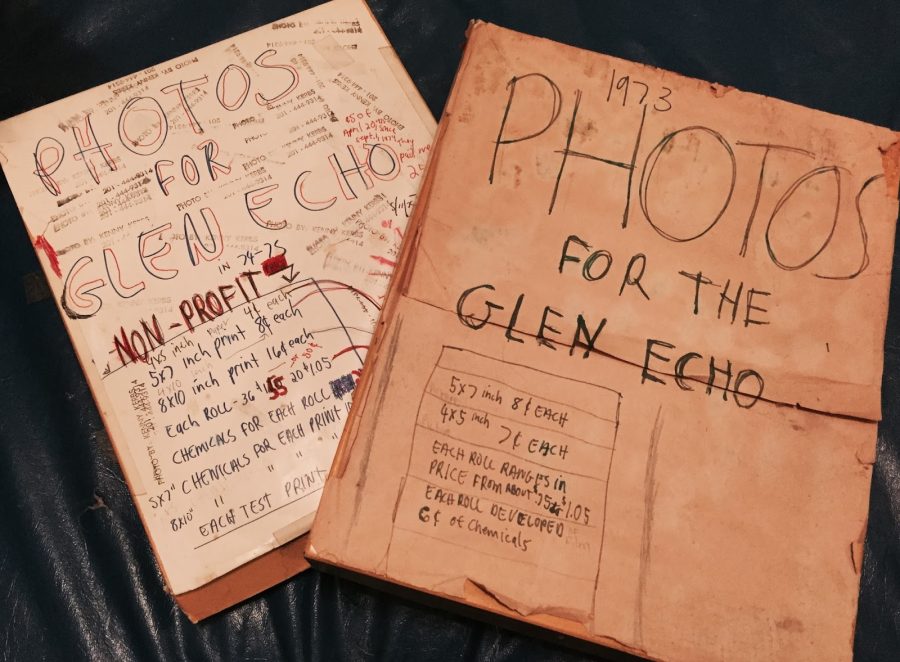 Photo Credit: Ken Kerbs
Syracuse: the fifth most populous city in the state of New York.
There's bound to be something to do and there'll always be exciting things to photograph.
So then why are a photography professor and one of his students in a boring computer lab when they could take much better photos at Erie Canal Museum or Rosamond Gifford Zoo?
David Sutherland is a professor at Syracuse University and has been for more than 30 years. Sutherland teaches various photography classes, like Multimedia Photography and Design and Military Visual Journalism.
Before he was a professor, he was a photographer for The Louisville Courier Journal and The Louisville Times, both in Kentucky.
Sutherland didn't know he wanted to become a photographer, when he started college he was a physics major who had never taken a picture in his life. He had never even touched or owned a professional camera.
As a physics major, Sutherland worked for one of his professors, doing research, and was given the task of capturing x-ray diffractions. That was the first time Sutherland used a camera. One day after he walked down to the darkroom and started developing the x-ray film he had taken, he thought to himself, "This is interesting. I think I'll take a photography class."
And that's what Sutherland did: he took a photography class which led him to take pictures for the school newspaper, which led him to become chief photographer, which led him to become co-editor for the newspaper for one year, which eventually landed him a job for a newspaper.
Sutherland started his career in Kentucky, getting his undergraduate degree at Western Kentucky University. After working as a photographer for the two Kentucky based newspapers, Sutherland decided to study teaching and become a professor.
Sutherland was employed at Syracuse University in 1972 and still teaches there today.
The most important aspect of Sutherland's teaching style is an activity he does with his students. At least once or twice, each of Sutherland's students go out with him to shoot pictures.
Where would a photography professor and his student go to take pictures? Erie Canal Museum? Rosamond Gifford Zoo? No.
David Sutherland brings his students to the most boring and ordinary setting he can find: a computer lab.
While it might be more fun to take pictures of beautiful art or cute animals, the most important part of journalism in Sutherland's eyes is making ordinary life more interesting to those who read the news.
In those relatively ordinary situations, Sutherland shows his students how to use artistic composition and lighting to great effect. He tells his students to look for body language and fine moments that make an ordinary situation interesting.
But taking his students to a computer lab is only one ordinary setting Sutherland would use.
The first computers came out in the 1970s and when Sutherland started teaching computer labs weren't as common as they are today. Instead, in the late 70s Sutherland brought his students to a small village outside of Syracuse.
Also during the late 70s, Sutherland met Ken Kerbs.
After graduating from Glen Rock, a college-bound Ken headed to New York to pursue photojournalism at Syracuse University. Sutherland taught a photojournalism class that Ken had taken during his undergraduate years.
Right off the bat, Sutherland's first impression of Ken was that he was a serious photography student. Sutherland had no real way of knowing that Ken was "Mr. Cameraman" back in high school, but it was evident that Ken was dedicated to becoming a good photographer because of the type of student he was.
In a small classroom of about 12 people with the most distinguishing feature being a giant slide projector, Ken was one of the top three students and, in that particular class, the kids were good at what they did.
Ken was different than the type of students Sutherland usually liked teaching. Sutherland liked teaching kids who came into his class with little to no photography skill at all and leaving his class with semi-professional skills. For Sutherland, it was rewarding to see his students grow and improve their skills.
Sutherland recalled Ken as one of the few students in the program who was exceptionally good at photography beacuse he already had a deep passion for photography.
Ken was also different from the other students because after all these years, Sutherland still remembers Ken, whereas other students have faded from his memory after 30 years.
After graduating from college, Ken continued to keep contact with Sutherland and their friendship only developed from there. Ken left Syracuse and currently lives in New York City, working for CBS. Sutherland visits the city for board meetings and on many occasions will meet up with Ken.