The unforgotten journey
May 24, 2016
Paul Thornwall's days of retirement are now spent with his wife in Essex, Connecticut.

Many days he finds himself in his living room, circling the photos that sometimes seem to blur into the monotonous patterns of the walls. They read like a timeline, stretching through his past, and like an album of those whom he became close to throughout his life.
First he stumbles upon his senior basketball picture. In it, he palms the ball and extends his arm toward the camera.
After a few moments of vigorous page turning, he flips to a picture of him and his wife in 1963. He is wearing his white tuxedo and bow tie. She is adorned in her wedding dress.
Thornwall continues to look through the glass at a faded photograph, the old memento of a farmhouse. To most, the frame simply stands as part of the room's decor, but to Thornwall it's a reminder of his past and of his childhood that differed much from those of his three children.
It takes him back to the fields of his family farm in Slater, Iowa. The farm was worlds away from New Jersey, yet somehow ultimately time and distance would coalesce to bring him to Glen Rock where he would raise his family.  
---
In the 1950s all young Thornwall had in mind were the two cattle he bought for his 4-H project. He was miles away from home in Chicago IL, to complete his project by selling his cattle. He had seen his father sell cattle his entire life and now it was his time to step into the spotlight and fulfill his father's shoes. He knew that those days he's spent he has spent raising them would pay off now.
He laid his head down on the bail of hay as he went to sleep on the second floor of the sheep barn. He knew he had a long day ahead of him to fulfill his project goals. The long hours he spent feeding the two cattle as if they were his own children would finally pay off.
Years later, Thornwall found he was raising children of his own in place of cattle.
"I was working during the day, going to school at night, commuting, and raising a family all at the same time," Thornwall said.
During the day he spent his hours working for Eastman Kodak at 72nd and York in the Rochester, New York, and devoted his nights to Fordham Law School, all while raising two daughters.
The idea of switching professions from business to law came to him as he and his wife enjoyed a dinner with a fellow friend. His friend had mentioned his successful career in law and at that moment Thornwall knew what he wanted to do.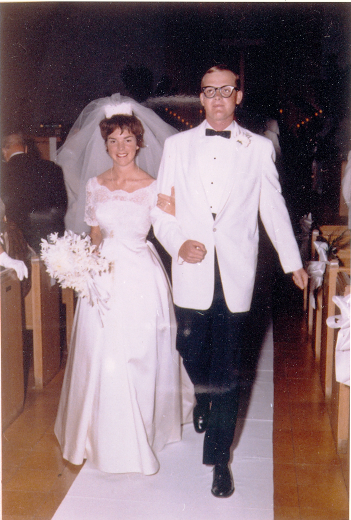 Many hours were spent commuting between work and law school. His third child was on her way. The house they currently lived at in Fort Lee, N.J. was becoming crowded and it was time for a change. They heard about a small town in northern New Jersey, in Bergen County. A town by the name of Glen Rock.
The gradual change from the outskirts of Ames, Iowa to the suburban town of Glen Rock, New Jersey was a lot for Thornwall and his family to handle. "There is a world of difference between a farm and small town in Iowa and suburban Glen Rock," he would say about the difficult change.
It was a learning experience for all, not just Thornwall, but also his kids and wife as well. He had to learn how to raise his three little girls in an unfamiliar suburban scene. The residents of Glen Rock were all kind and helpful to the new resident of their community.
As time passed the change grew more comfortable for Thornwall and his family. Throughout the years they grew closer to the small town and started to love the community even more. They watched their three children go from crawling along their floors to waiting in line to use the landline. 
As time past and his kids grew up Glen Rock was still remained Thornwall's home. The small caring town now has a permanent place in his heart- located right next to his hometown in Iowa.
As Thornwall takes a walk at 7 a.m. Sunday morning through down town he smiles at all the familiar faces. The sounds of "Hey Paul" or "Good morning Paul" buzz around him like a swarm of bees. As he enters the bagel shop to grab some bagels for himself and his grandchildren he is greeted with open arms, like that day back in 1968 when he first moved here.
He dropped off the bagels at his daughter's house and continued the walk to the house of his own, where a life changing decision would soon be made.
As he entered the living room of his own home his wife was sitting on the couch waiting to discuss. He knew that tackling the idea of moving was not something he wanted to do. When they discussed, they weighed out the negatives versus the positives. Each side bestowed some very convincing points. They both were aware that this decision would not at all be an easy one to make.
The positives outweighed the negatives. The decision was made, they would be moving t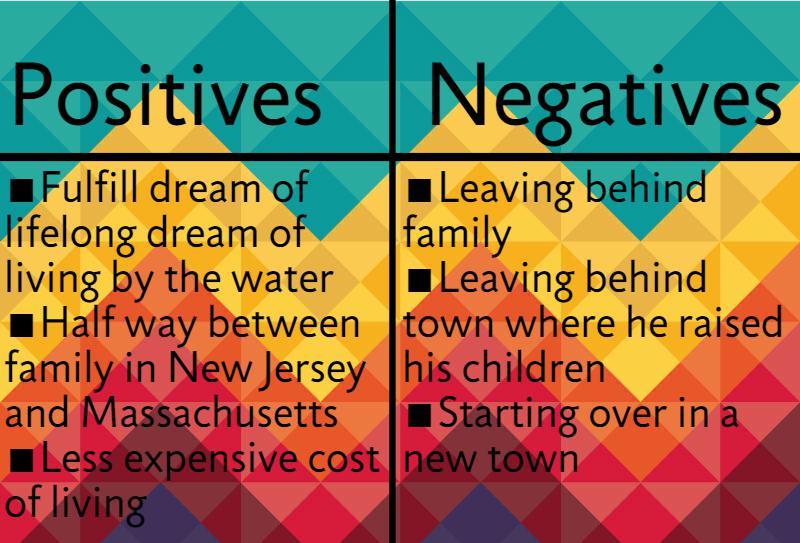 o their vacation home in Essex, Connecticut.
Their days they spent raising a family, making memories in Glen Rock would soon be over. They were onto the next big chapter in their life, retirement. Paul went from the small farmlands of Iowa to the suburbs of New Jersey and now they will be spending their days on the ocean side of Connecticut.
As he walks around the living of his Connecticut home he remembers all of the memories he has had. He sees a picture of his entire family, his three daughters and their husbands, his eight grandchildren, and of course right beside him his wife. He sees his youngest daughter's husband beside her side. He thinks about how his life experience has been similar to his own, yet still very different at the same time.
---
Tim Stansel wakes up on a beautiful Sunday morning to the sounds of his three younger brothers running around the house. They ran around the room foolishly making thunderous shrieks, piercing any nearby ears. He got out of bed to see his 13 year old brother playing with his four year old and one year old brother. They march around the house like a front line infantry.
Stansel walks into the kitchen of home in the town of Fitchburg, Massachusetts to fetch himself some breakfast. As he enters the kitchen he playfully shoves his brothers away to get to the cereal. He sits down at the kitchen island and eats his cereal as his brothers continue to run. Stansel knew that the boys' short-lived sugar high would conclude on the car ride to their grandmothers for their weekly Sunday dinner.
The four boys hopped into their father's truck to head 40 minutes east to their grandparents house in North Andover for dinner. The boys slowly drifted off,one by one, ironically in the chronological order of their age. However, they were not out for long.
Parents, Paul and Marie Stansel had a good 15 minutes to talk before the kids rose, widely awake. The quietness was soon interrupted by the sound of children's hollers. The kids bombarded their parents with the same few questions, all along the lines of their approximate time of arrival.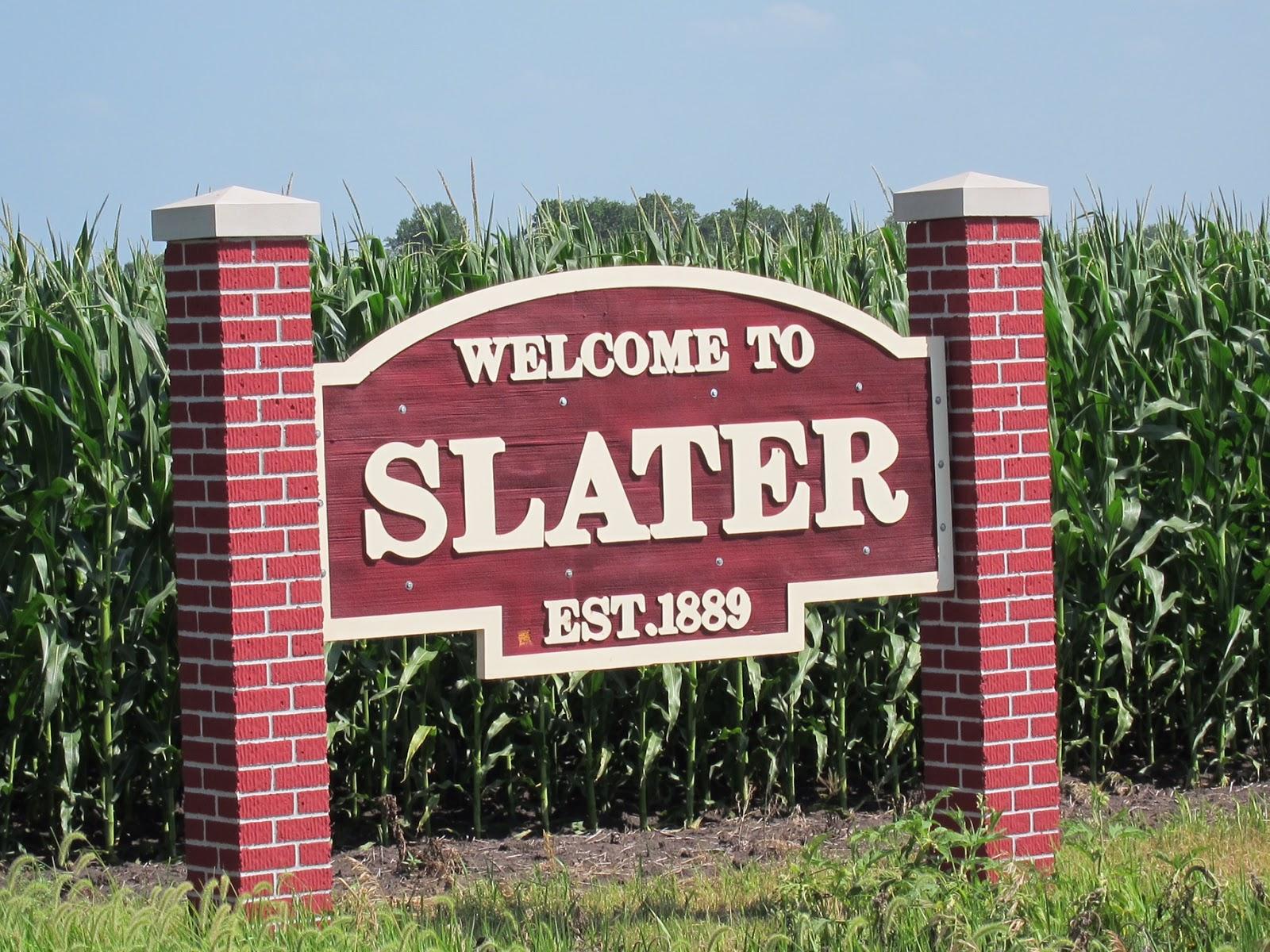 "We used to think it was the longest drive in the world and it would take forever, but it was only 40 minutes," Stansel reminisced.
The Stansel family arrived at their grandparents for their weekly Sunday dinner. They were eating roast beef. The three younger kids ran inside and hugged their grandparents while Tim followed in the rear.
He entered the room, said his hellos, and sat down for his routine Sunday evening meal.
Years following his days of traditional Sunday evening meals at his grandmother's, Stansel found himself at Skidmore College where met his wife-to-be, Thornwall's youngest daughter, Kara Thornwall Stansel.
After receiving his diploma, Stansel settled down in Weehawken, New Jersey. He lived in an apartment room with some friends from college. However, his time in Weehawken was short lived for he soon moved to the neighboring city of Hoboken.
Shortly after moving to Hoboken, Stansel and his wife moved to London for two years. Their years spent abroad were filled with foreign adventures. It was all new to Stansel, who was accustomed to his small hometown of Fitchburg, Massachusetts.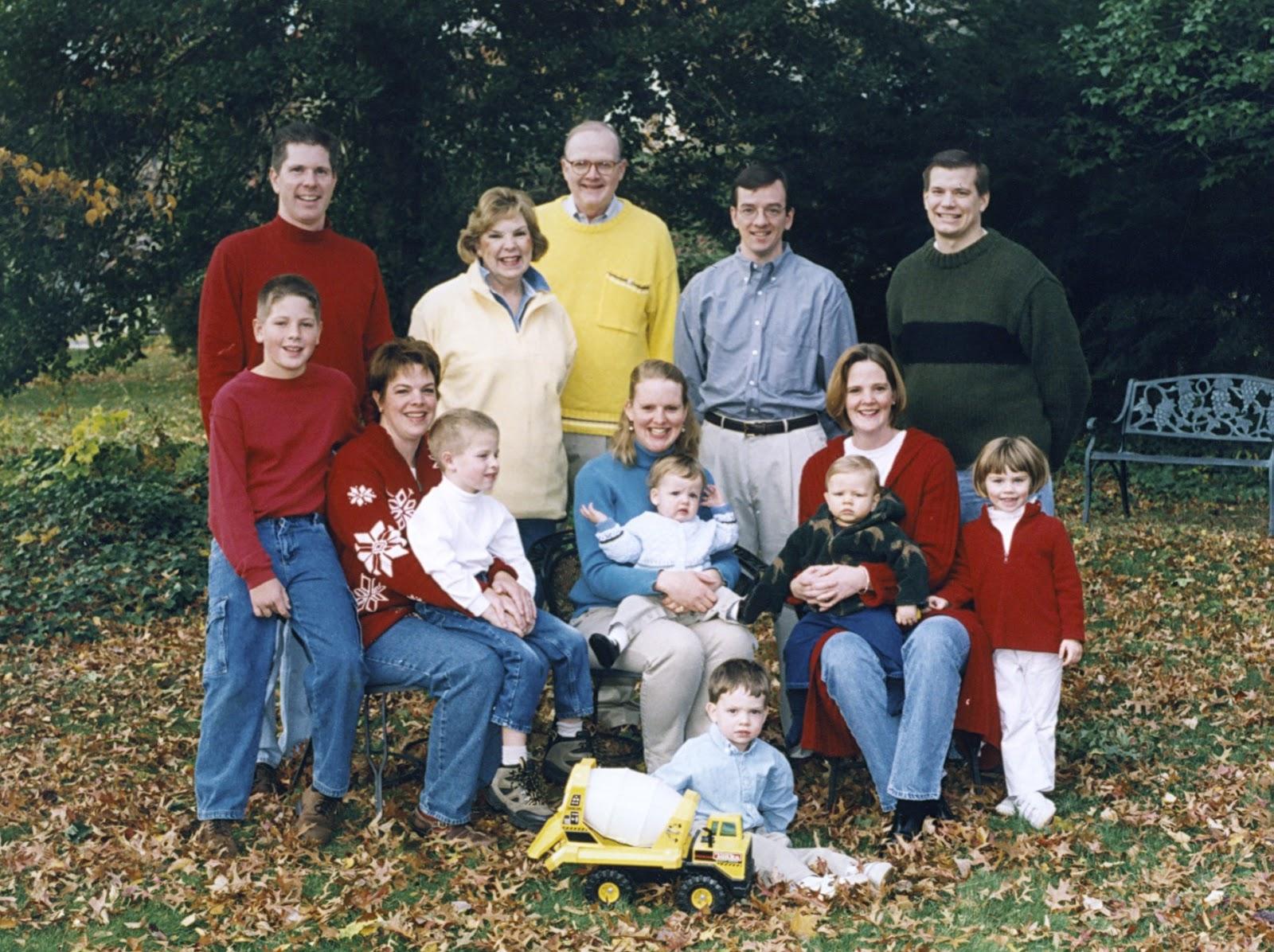 Soon the decision came as to where to finally settle down and start their family. Kara wanted to go back to her roots. Tim was aware of the community for he has visited his wife's family there before.
"It's a great town with easy access to New York city, a lot of really nice people, and good values. It's a great place to raise your kids," Stansel said. "Her (his wife's) family was very very well adjusted and I got along very well with them. They were very grounded and had the proper values and so when they recommended Glen Rock it was a no brainer."