Go Maroons
May 16, 2016
Ron Zier attended Ridgewood High School, as did most of his classmates as Glen Rock High School, was nonexistent until 1956. Some of Ron's favorite classes involved English, Public Speaking, and Writing. In his Public Speaking class, students would pick a topic from a hat to discuss for three minutes in front of the class. Ron Zier also served on student council and pitched for the baseball team.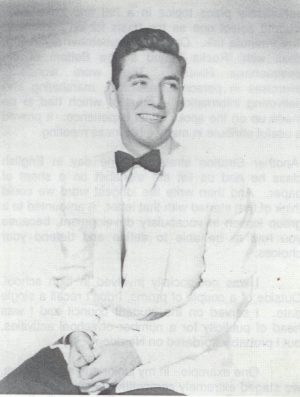 In the mornings, he either rode his bike to school or got a ride in someone else's car. The country was free from gas rations, but Ron Zier wasn't able to drive until just before his graduation in 1948. On the night of their graduation, Ron and several friends went into New York and walked around Times Square. "Because that's what we thought you did," said Zier.
High school memories for Zier consist of driving lessons, snow shoveling, and watching the 1947 World Series on their first television set. The boys ran home from school, still unable to drive, in hopes to see the Yankees play the Dodgers in the last few innings.
Of the few fights Ron Zier remembers having with his brother, the root of the arguments seemed to be the outcomes baseball games. Boxing lessons from their father came in handy on these occasions.