Crafting the story
May 9, 2016
The Japanese government acknowledges that comfort stations existed, but they don't acknowledge that they had any part in it. 
The Japanese say the stations were run by outside sex traffickers who were the ones who kidnapped the women and brought them over to serve.
Yet women from all over the world, from the Philippines to Vietnam to Korea, who have no contact with each other, are all telling the same story.
Are the women or the Japanese government lying? How can there be a mass lying going on between all these women?
Minnie Roh took it upon herself to tell the stories of these women's fight for recognition.
She pitched the idea of Comfort Women as one of the many Korean stories she brings up at one of the Asian American Life weekly meetings. Through her research, she found an internship program at the Queensboro College, which eventually became her American hook.
 "It would be a little bit of history and we can educate the people about this internship," Roh said. "So I had this half-baked idea and it all of a sudden came together and I was like 'Wow, that's great.'"
Unlike any of the segments she has produced in the past for Asian American Life, her main interviews were done through Skype because the Comfort Women live in Korea.
Roh found it difficult to relate and connect with the women through the screen. She was missing the personal touch.
"There is something about being together in a room and feeding off people's body language," Roh explained. "There are ways you can interview and get people to say things they wouldn't ordinarily say. That was very challenging because it was very static."
Some of the Comfort Women live together in a house called "The House of Sharing." The home exists because some of the women have been ostracized from their families after they opened up about their pasts.
"But Korea being such a family oriented nation, I really didn't think they would get shunned by their families," Roh said. "That was a big surprise to me."
The women were very scattered and not organized for news purposes, so Roh depended on the Queensboro relationship with the House of Sharing to reach out to the women.
""It was a very difficult story to book, produce. Logistically, it was a nightmare for the Korea part. But it all worked out," Roh explained.
The Queensboro internship program has a library of all their Skype interviews with the Comfort Women and a book with information. Roh watched, listened and read through all of the Comfort Women's interviews and dossiers and picked the ones with the most interesting stores.
She identified about seven women, but only two of them were willing to speak. Roh interviewed You Hee-Nam and Lee Ok-Sun over Skype for about an hour and a half each in Korean.
The Comfort Women interviewed were in their 80s and 90s, so they had difficulties with the technology.
"I really only need one good interview, but two is good because in a story like this, you need different voices," Roh said. "I was able to bring in the other voices on my own. I just needed someone to actually be the talker."
Roh described both interviews as equally impactful because their stories were so similar yet so different. Each Comfort Women went through torture in different locations.
After the interviews, Roh had about three hours of information that she had to pare down to 11 minutes. She also had to include the history of Comfort Women and the information about the Queensboro internship. Her segment aired on May 1, 2015.
"You only get the surface of the horrors," Roh said. "I tried really hard to do my best to depict how horrible it really was, but I didn't even do it justice."
A follow-up was created for Roh's segment in terms of the agreement and deal that was brokered between the Prime Minister of Japan and the Prime Minister of Korea.
"You do have to repeat and retell the significance of the story because you always have to imagine when you are speaker to any reader or viewer online you cannot assume that they know what a Comfort Woman is," Lord explained. "So she had to retell that. That was actually the news that broke. There is not much wiggle room for that."
Roh's story highlights the history, facts and emotions of Comfort Women, which has never been showcased before.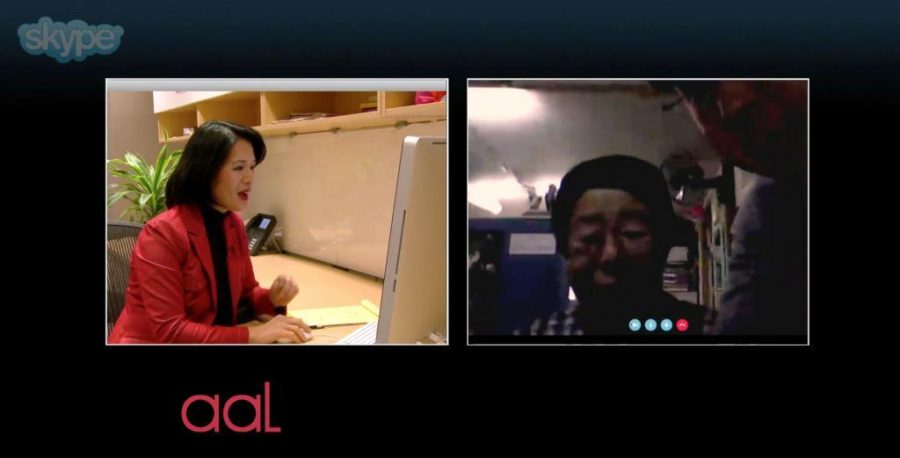 "From the feedback I have gotten, everyone has said people who aren't even working as lobbyists have all said to me this is the most comprehensive story we have ever seen done about the Comfort Women even of all of our years doing reports with local stations," Roh said, reflecting on her work. "Nobody has ever covered it quite like this. For me, that was really comforting to know and it was a big compliment that I can help."
Asian American Life submitted Roh's clip for a regional Emmy nomination and it received the nomination under the Historical/Cultural: Program Feature/Segment category.
"Minnie always brings to our show ideas that are not necessarily discussed in mainstream media and she is a real go-getter," Lord said. "So it was no surprise that after being one year on our show that she was nominated for an Emmy."