Project pillowcase
April 29, 2016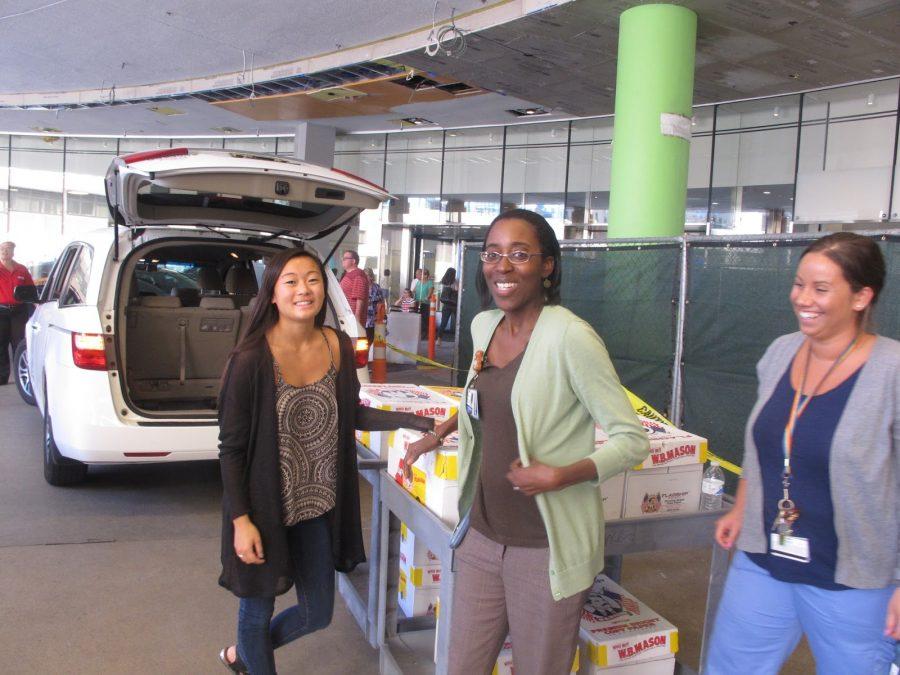 Photo Credit: Juliana Roddy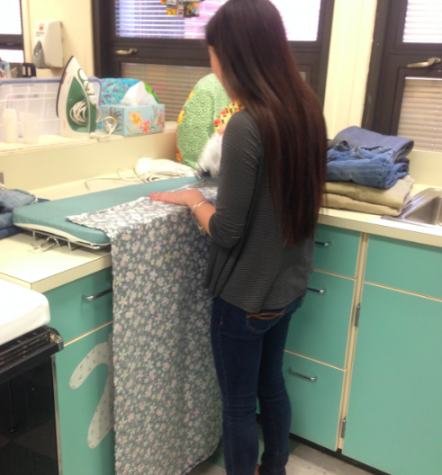 The home economics room is filled with young children scrambling to finish their pillowcases.  Fabric, draped all over the room in different patterns, is sprawled across the tables.  The smell of hot irons flourishes throughout the room as the wrinkles are gently removed from the material before being stitched together piece by piece.  The sound of needle bars being driven up and down send out an echo, puncturing the fabric each time to create a new stitch.  As the pillowcases finally take form, the look of accomplishment is draped across the student's faces.
"Most people have no idea what's involved in boy or girl scouting," said Mrs. Jean Urmstrom, the home economics teacher at Glen Rock Middle School.  "It's not just camping, some troops never do that! It's a good way to meet new people that you wouldn't ordinarily get to know or work with, and you get opportunities you might not otherwise experience."
Urmstrom was a Girl Scout Leader in Glen Rock for 12 years as well as the Service Unit Manager for Glen Rock for several years.  She worked as Roddy's project advisor for her gold award.
"Juliana is incredibly motivated and really didn't need my help at all! As the person who she chose to be her 'sponsor,' I knew my role would be minimal," Urmstrom said.  "Juliana spoke to me about what she wanted to do for her project and how she planned to go about getting it done."
As troop leader, Urmstrom watched six of her girls complete their awards.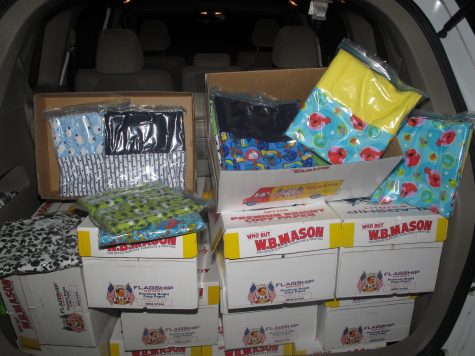 "Girl Scout Leaders can't help members of their own troop with their Gold Award projects.  I did assist another girl with her project years ago," she said.  "She put on a fashion show and raised money for a women's shelter. I had a lot of experience in running functions like that, so I was able to make a lot of recommendations to make it run smoothly."
To begin her extensive project, Roddy met with Urmstrom to discuss the details of the pillowcases such as size, material and volunteers.  She also met with LaKeisha Garcia, a child life specialist at the Boston Children's Hospital to see if her plan could be accommodated.
"The goal of the project was not only to impact the recipients of the pillowcases, but also the people who are producing them," Roddy said.  "Sewing has become less popular over the years and has been gradually reduced in the Family and Consumer Science Project due to curriculum changes; my hope is to introduce this to students, elementary through high school, so they can be exposed to and acquire this skill."
Part of the sixth grade family and consumer science curriculum at Glen Rock Middle School is making pillowcases.  The students have the choice keeping the pillowcase, giving it as a gift or donating it to a child with a serious illness.  The organization that the class donates to is called "Conkerr Cancer", which was started by a mother whose son had bone cancer.
"The more people who know about it, the more pillowcases get donated," Urmstrom said.
Roddy had a multitude of middle school as well as high school volunteers eager to help out and assist in making pillow cases for a great cause.
"I was able to help out constructing the pillowcases. I was also able to supply some of the fabrics. Some of my 6th graders were able to help out as well by ironing and pinning fabric, and some of her friends helped with cutting the fabric, which was the most time consuming part," Urmstrom said.  "The Girl Scouts and Boy Scouts as well generally help each other with their projects, and those experiences are really beneficial to everyone in the troop."
"Learning from one of the younger boys that coming after school to help me make the pillowcase really 'made his day' was inspiring.  He got fulfillment knowing that his work was going to benefit another child," Roddy said.  "This really helped drive home the point of the project and showed me how it truly was making a difference.  I think the motivation behind the volunteers is what really enabled me to exceed my goal and what really was the biggest success."
Roddy set a goal of 100 pillowcases however due to the significant help from volunteers and students, she was able to exceed this.