Complications arise
May 8, 2015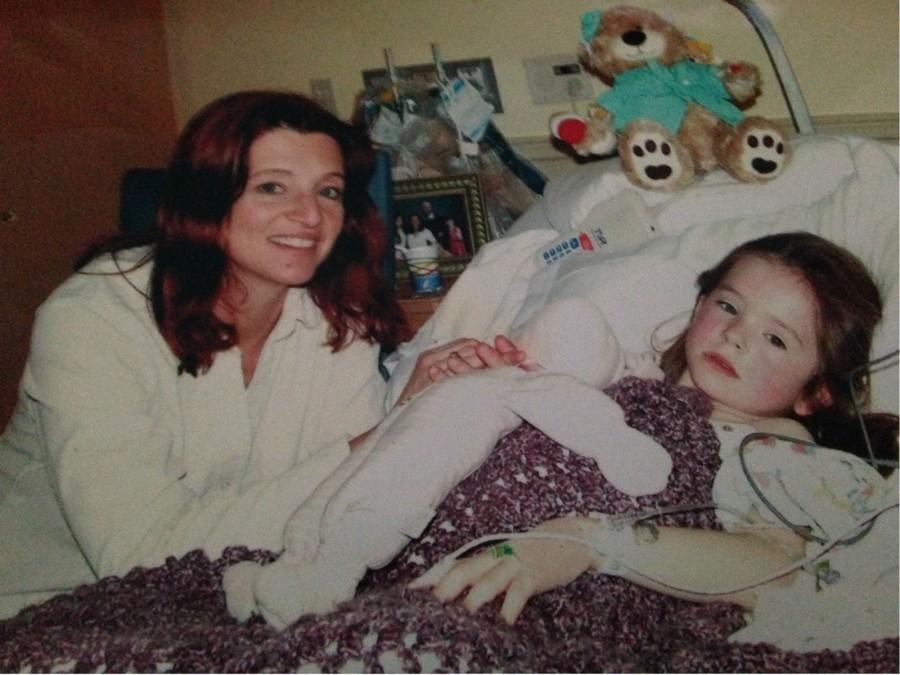 Photo Credit: Walter Family
During Jean's treatment for LCH, she had a port catheter surgically implanted under her skin, right below the shoulder blade.
Usually when patients are given medicine, they receive it through an IV: a needle inserted into the patient's vein to get liquid and medicine into it.
For chemotherapy, the regular IV isn't enough to keep the caustic drugs inside a patient's body because the IV doesn't have a tight seal. Since the doctors don't want the medicine to go to any other part of a patient's body, they implant a port catheter.
A port catheter has a rubber septum where the doctors can put in a needle and directly send medicine into the patient's vein. The vein is connected to the port by a catheter, sealing of the connection between the tubing and vein.
It was Jean's second to last chemotherapy treatment that she was ever supposed to have. Her father and mother had both been going to the hospital, switching off every other week. At the time, it was Jean's father who was with her when the doctors were just about to put the needle into the port catheter.
"The chemicals started to drip into her port and she started to get very upset because there was this really painful burning sensation." Kathleen said.
The doctors realized that Jean's port catheter had broken at some time between chemotherapies, allowing the chemotherapy chemicals to travel through Jean's veins and into her heart. It hurt a lot.
While Kathleen was teaching, she got a phone call from the hospital, telling her what had happened to Jean. She described it as the most disturbing thing that had happened to her, hearing about a new complication happening to her daughter. In an attempt to calm her, the doctors told Kathleen that the port catheter breaking was a common issue.
As soon as she put down the phone, Kathleen ran out of her classroom and told the office that she needed to leave immediately. Her hands were shaking and her brain wouldn't cooperate while she tried to grab her bag and keys. Luckily for Kathleen, James McCarthy, the former principal of the school, already had his coat on, his keys in hand, and was ready to drive Kathleen to to the hospital.
Jean said the impromptu surgery was "not fun" and, after it was finished, she had to stay still for four hours. Kathleen stayed with Jean the whole night, and she explained that it was one of "the biggest things that scared Alex" since her mom didn't come home that night.
Even after the port catheter was surgically removed, Jean had to go back to a couple doctors for a while. During her time at the hospital, Jean was still able to do all her school work with the help of a home instructor, and she even made a new friend.