Growing a company
May 30, 2018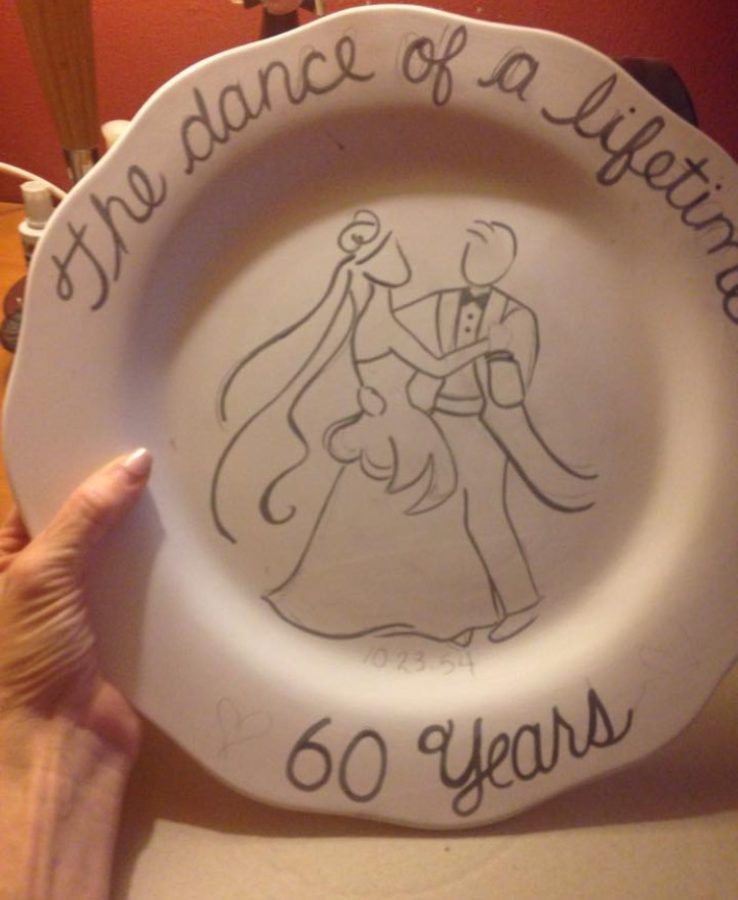 Photo Credit: Barbra Mulholland
The first step in establishing her enterprise was naming it. Barbra initially struggled to come up with a name, as she wanted one that accurately encompassed all that her company had to offer without limiting it to just one form of art. Oddly enough, the solution to this dilemma is her son, Shane. With an accurate name for her company, Art City Studio, it was time for Barb to start developing a brand.
By customizing both pre-fired (known as bisqueware) and handmade clay pieces, Barbra is able to incorporate her own personal spin onto her products. One way that Barbra adds her personality into items is through her signature font: a style with dots on the end of each letter.
According to ceramics teacher, Mara Siegel, consumers frequently choose homemade pottery like Barbra's rather than commercially-made pieces because of the unique styles that only independent artists can create- the "print of the artist."
"You can look at something and see that clearly an artist made that piece," Siegel said. "This is something that I tell the students: If you want perfect, go to Pottery Barn."
Barbra utilized her signature design styles while working with senior citizens in retirement homes. Both a good way to spread passion for art into the community and an opportunity to hone her skills, Barbra enjoyed glazing with the elderly weekly for nearly three years.
Barbra circulated her teaching between about four assisted living locations, bringing along numerous ceramic pieces to each one.
"I emailed to all the senior citizen facilities in the area to teach older people art, because they usually don't get the opportunity to get out, and a lot of them don't have cars," she said. "It really brought a lot of happiness to people, to be able to glaze and make something that's functional."