2 Glen Rock seniors commit to Division I and Division III lacrosse
Will Consoli, a senior from Glen Rock High School, recently committed to Fairfield University for Division I Lacrosse.
Consoli has been looking forward to playing college lacrosse as it has always been his dream.
One of his highlights this year was during a game against West Essex.
"With 30 seconds to go, we were down by one, I dodged and dished the ball off to my teammate and we tied it up with 10 seconds to go," Consoli said.
We asked him about how he thinks high school will be different from college lacrosse, and he stated that it will be different because he will have to work his way up again to be the best, and playing with different people would be fun.
Consoli had some advice to give to underclassmen who want to get committed to Division I.
"Just to work hard every day, hit the weight room, go to the field, and take no days off," Consoli stated.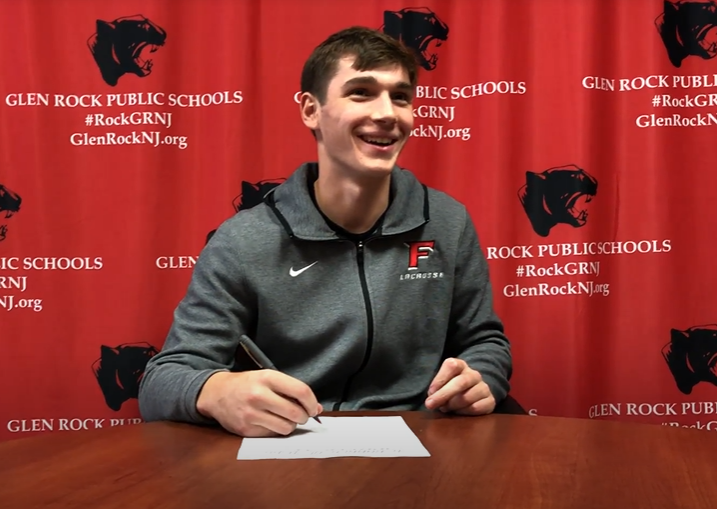 ---
Dylan Cox, a senior from Glen Rock High School, recently committed to Hartwick College for Division III lacrosse.
Cox was very happy to receive this opportunity from Hartwick College as he has been working hard these past 4 years.
"One huge goal would definitely be starting coming in as a freshman next year," Cox said.
He said he was super excited to get into Hartwick and it was a great final decision.
One of Cox's personal highlights for his high school career was winning the league championship last year and he wanted to thank the coaches for really helping him throughout the seasons.
"My advice to underclassmen would be to keep working hard and to never give up," Cox said.