Suzanne Barron
GLEN ROCK, N.J. – There is a photo of Christopher Barron selling his original comic book series, The Adventures of Ultimate Man, on his front lawn.  A look of anticipation on his face, eager for customers, he waited outside until it got dark and refused to go inside.
"Christopher really lived life. Despite that he had Leukemia three times in his life; he was just a kid, just a regular kid," his mother, Suzanne Barron, said.
In 2007, Christopher, age nine, lost his battle to Leukemia.
Years later, his mother is the ultimate superhero: taking her son's passion and having it live on with children in Paterson, New Jersey.
A journey cut short
From the very beginning of his life, Christopher showed a passion for comics. When Christopher was three, his father would read him the original Marvel comic books.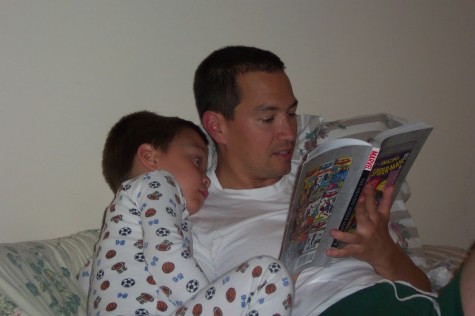 "Once he got old enough, he started to create his own comics. He would sit down at the living room table and start drawing out a story and writing it," his mother said. "That moment when he could just get lost, he loved it so much, he would just get lost in his own writing."
Christopher's comic book series was titled "The Adventures of Ultimate Man." After he created this series, he wanted to have people read it, so he decided to sell them. His mom put a table on the front lawn, and he opened for business at four in the afternoon.
"He was so funny and witty. In one of his comics, he wrote about a man who got superpowers. And he went to his boss and the boss was speaking, but all the man was hearing was 'blah, blah, blah, blah, blah.' He used to say, 'when adults talk about their lives, it's like blah, blah, blah, blah, blah, blah.'"
His dedication to comics showed Christopher's passion. When he loved something, he loved it.
Christopher was one of the most loyal Mets fan, and, as any true Mets fan, he hated the Yankees. He always used to say, "Mets rule, Yankees drool." Even when Christopher was offered free Yankee tickets, he refused to accept them. He didn't want to be a traitor to the Mets, so he gave the tickets to somebody else.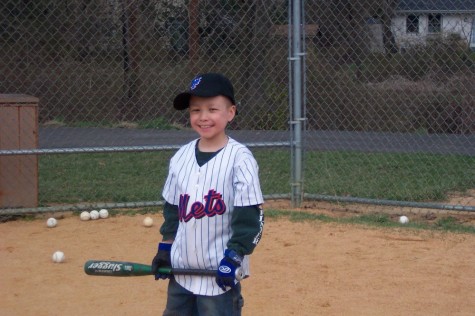 But Christopher and his brother Ryan did get to meet David Wright, the third baseman for the Mets. When the boys returned to school, all of his friends wanted to know how it was.
"It was alright," Christopher had said. "We only got a few minutes with him."
He didn't want the other kids that didn't go to feel badly that they couldn't come.
"One thing really-really big and maybe bigger than baseball in Christopher's life was skiing. He loved skiing. He loved-loved-loved to ski," Barron explained.
He was really talented skier. He started when he was young, when his parents put him in lessons out west.
His mom did not allow junk food in the house, but Christopher's guilty pleasure was Pepsi.
"One time, after Christopher and I [had] been playing superheroes in my backyard for hours, we decided to come inside because we were hungry," Christopher's childhood friend Jordan McMahon said. "His mom would rarely give him sweets or stuff like that, but my mom offered Christopher a cookie anyways.  Christopher was like, 'Oh, I don't know if I can take that, I'm not allowed to eat it.' He always ended up eating it but feeling so culpable. Christopher respected his mom and did anything not to make her mad."
He also liked to travel, swim and play with friends.
"My favorite memories of Christopher are the many afternoons we spent playing Start Wars on his swing set and making our own movies out of it," Christopher's friend Tyler Reed said.
Christopher attended Clara E. Coleman Elementary School in Glen Rock, NJ and was adored by his classmates. If you asked Christopher what his favorite subject in school was, he would likely have said recess. He loved the playground, and he loved being surrounded by all of his classmates.
"One time I had to buy clothes for him in the city, and I went to The Children's Place. I bought him a t-shirt that said, 'I like school, but only in the summer,'" his mother said. "So, I brought it back to him at the hospital and he said, 'I am not wearing that. I am not wearing a shirt that says I like school.' And his father said, 'No, it says only in the summer.' Then, he said, 'Oh, I'll wear that.' His friend, Tyler Reed then said, 'Oh, I want one of those shirts!'"
Once Christopher became ill, he still wanted to be treated as a normal kid. He didn't want attention; he didn't want anything other than to be just like every other fourth grader.
"I didn't really realize what it meant when he was sick. I knew he was sick, but I always thought he would get better," Jordan McMahon said. "I remember one time I was going to Christopher's house and on the way there, my Mom was explaining that Chris was not going to have any hair. She said he was going to look a little different. So, I went to his house and then my mom came to pick me up. I remember telling her, 'Chris hasn't changed. He is the same person, he just has different hair.' His sickness didn't affect our relationship directly until he passed. But even until then, he was still the same Christopher that I loved to spend time with. "
It was this same Christopher who, for his ninth birthday, wanted only to have a real birthday party and see the newest Spiderman movie with his friends. Since he was on treatment, he could not go to a normal, busy movie theater filled with pathogens. But the movie theater in Paramus opened its doors before its normal operations, at 9:30am, just for Christopher and his friends.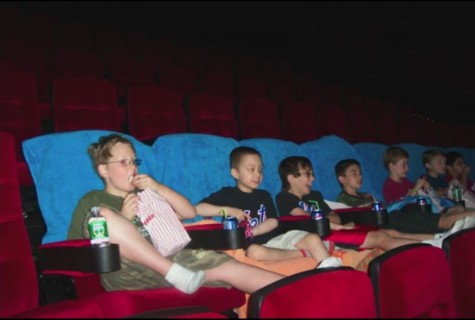 Suffice to say: he loved the movie.
"So then after, you know how little kids are," Christopher's mother said, "He wanted to see the movie twice or even more times. He got really sick, but he just really wanted to see the movie again."
"So a friend who knew somebody who knew somebody got in touch with one of the executives who work[s] at Sony. The movie was only out for two weeks and somebody walked the movie to Christopher's hospital room. His face was priceless, and I'll never forget it."
Christopher had a joy and passion for life, even though it was cut short. In fourth grade, Christopher, age nine, succumbed to Leukemia.
At Coleman school, Christopher's fourth grade friends created a plaque and donated a playground to him. The children wrote down the type of person he was and what they loved about him. The playground has all the equipment that Christopher loved to play on.
On the plaque, it says: "Love your fourth grade friends, we miss you."
"If I could tell Christopher one thing today, it would be that I love him," said Christopher's best friend, Jeff Buckwalter. "Always have, always will."
Christopher Barron Live Life Foundation
Suzanne Barron wanted to find a way to continue her son's legacy. She didn't know what the foundation was going to be, but she knew she wanted to help underserved children.
"Often, when you lose a child," Barron said, "parents tend to focus on the disease and then raise money for that disease… It was too painful to focus on Leukemia. I just couldn't be in that space."
So Suzanne Barron looked into other venues, different ways to carry-on Christopher's memory.
"What I wanted to do… was to take underserved kids skiing because Christopher and I loved to ski," she said.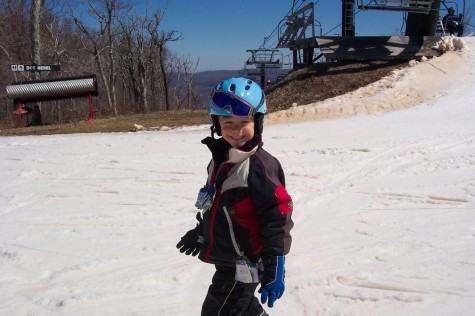 "I wanted to take them some place like Campgaw [in Mahwah, NJ] and give them free ski lessons because I used to teach at Campgaw. But the liability ended up being way too much. If they fell, they could sue us."
It was when that same friend asked Barron "about Christopher's comics" that a new idea started brewing.
"So we decided to go with something safe," she said. "Like comic books."
The 501(c)(3) foundation is called the Christopher Barron Live Life Foundation. Ironically, Barron thinks that her son would not approve of the name.
"Christopher would not be happy – if I heard him now – that the foundation was called [the] 'Christopher Barron Live Life Foundation.' He would probably just want it to be named the 'Live Life Foundation,'" his mother explained.
The foundation's goal is to offer underserved children unique opportunities to 'live life' and share some of Christopher's passions.
"I was inspired by Christopher," Barron said of her son. "If he could deal with all of that, then I can find a way to live life again, and we could give [back] to other kids, too."
Christopher's Comic Book Inspirations
There is a photo of two young girls holding up their drawings, proudly smiling at the camera.  There is a picture of a boy and girl shyly holding up a comic page each, both pleased of their work yet reluctant to show it to the world.  There is a shot of another of six young students huddled into the frame, each proudly holding in front of them a long, white sheet filled with comic-book drawings of their own.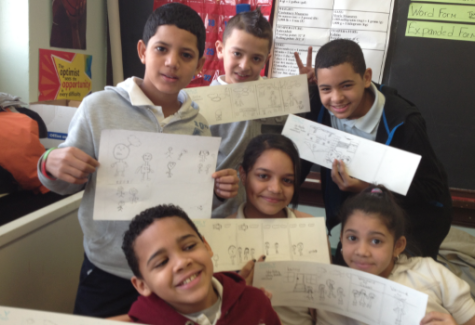 These are the students of School 21 in Paterson, where bullets narrowly missed a man fleeing in his car right outside the building one year ago.  This school district is classified by the state of New Jersey as belonging to District Factor Group "A," the lowest of eight possible socioeconomic ratings.
But, like all schools, this building is filled with inquisitive, incredible young people.
"Since the children in Paterson have a tougher life than kids here [in Glen Rock], I thought they may not [commiserate with] Christopher dying. That's not true at all. They get it," Mrs. Barron said. "I want them to see that even though this horrible, horrible thing happened – that I'm trying to do good stuff. So if something terrible happens in their life, maybe they will see that they can do good stuff too."
The Christopher Barron Live Life Foundation also spawned 'Christopher's Comic Book Inspirations.'  The organization supports an eight week, one hour workshop for fifth graders at School 21 in Paterson, New Jersey in which students learn how to create their own comic strips.
The children study how to create their own unique characters, develop their own plots, and, overall, how to be a cartoonist.
Although Suzanna Barron knew she wanted to work with underserved children, School 21, in particular, was chosen arbitrarily. When the program was brainstormed, the board wanted it to be a program during the school day, but they didn't know if it was possible.
A mother of Christopher's classmate worked in the public school system in Paterson, and her neighbor worked for School 21. The neighbor took the idea to the principal, and he invited Suzanne Barron to come in and talk about it.
"We tried it during the school day and then they really liked it. Not many people are going into Paterson and saying, 'We want to do this for your kids.' That's why we call it underserved."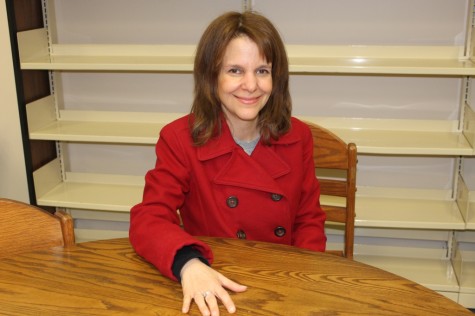 Suzanne Barron is the president of the Christopher Barron Live Life Foundation and Christopher's Comic Book Inspirations.
"Regina [Connor] is the vice president and she is like my right hand. We go to every workshop, and we make sure we are in the workshop working with the kids. To me, that's the most fun part, you know, helping them develop their characters, their comic strips, and their stories," Barron explained. "[Connor] always says, 'Every child has issues, big or small. And creating comics allows you to get your issues out and put them on paper. Have all the issues not feel so big.' It's true."
Linda Buckwalter, Christopher's best friend's mother, is the treasurer, and Melissa Elliott (Ridgewood) is the secretary.
"Linda is our god-send. She takes care of all of the money. Melissa puts a lot of time into things having to do with writing and tasks like that."
Liz McMahon (Glen Rock) and Mary Lyons Kim (Wyckoff) are also members of the board.
"It is because of Mrs. McMahon that we found our current comic book professional who teaches the workshops. She knows a comic book illustrator that the whole family is friends with," Suzanne Barron explained. "We went to him when we started out and we told him we wanted someone local that is able to do these things, and he introduced us to Alex Simmons. Alex has been the comic book teacher for every workshop we have held."
Alex Simmons, the professional comic book writer, teaches the children at School 21 the proper way to create an original three to four panel cartoon creation.
"Ms. Suzanne Barron approached me when a friend and fellow comic artist, John Gallagher, gave her my name. That was over five years ago," Alex Simmons said. "And when I first heard about the organization, how it started, and what it wanted to achieve, I knew I wanted to be part of its mission."
Drawing out success
In 2009, Christopher's Comic Book Inspiration had its first program with School 21. That first year they had four one-hour workshops.
Now, the program provides eight one-hour workshops. 365 fifth graders have participated in the program thus far.
Over the course of eight weeks, it seemed to the instructors as if they began working with completely different children than from the first day.
On the first day of Christopher's Comic Book Inspiration's workshop, the fifth graders tend to decry what they cannot do: "I can't draw. I can't write. I'm not good at this."
But by week eight, the kids are sharing what they have done, and they want to show off their stories and complex plots.
Suzanne Barron sits down with the students and helps them find out what they like to do. The cartoon character has to be an original character, too, not a popular recreation. To some students chagrin, their protagonist cannot be a recreation of SpongeBob.
There are, of course, children with humorous stories – like a pizza employee who had done experiments on pizza and then becomes Super Pizza Woman.
Other stories hint at something more.
"There was one girl a few years ago," Barron began. "Her story had a girl who got hit by a car… and then she had to get an artificial heart. But the heart was able to hear the cries of homeless people, and [she had] an artificial stomach [that was able] to make food for them."
"It made me wonder, 'What's going on in your life?' And that's the other essence of the program."
Such brushes with the deeper lives and personal tragedies of these ten and eleven year old children are deeply impactful for all involved, including Alex Simmons, professional comic book artist and student instructor.
"I believe that children must be able to imagine possibilities.  They need to envision their possible future, set goals, and then learn what they must do to achieve them," Simmons said. "If they do not use or trust their imagination, then they see only today as possible, and the future holds little or no promise for them. And if that's the case, then they can easily fall into 'why bother learning anything?'"
Art where it's needed
In 2011, School 21's had no art or music classes, no library with additional activities – Christopher's Comic Book Inspirations was the only enrichment program they had.
"We do more than just art. They built our program into their curriculum. The workshop takes place during their school day. We have an entire Language Arts component as well. We do not call it 'Language Arts,' but it is," Barron said.
The fifth graders learn all of the different jobs revolving around comics.  They learn how to write plots and dialogue and how to put them together through sequencing.
Mrs. Barron found that a lot of children have trouble figuring out what comes next.  When they are handed the professional boards that they create their comics on, the children think it is easier to put the dialogue down and then draw the cartoons.
"I always say to them, 'Oh no, remember, the lettering is written by a letterer (that's what the job is called) and that's a different person. So, imagine that part of you hasn't come in the room yet. You're just the drawer.' I try to break it down like that, that that part comes last. All the drawing comes first, and then the writing comes after," she said.
In 2014, the workshops were extended to eight weeks so the class could cover more topics.
During the first week, Mr. Simmons taught the class how to make their own original character. Students began to laugh as characters like Super Pizza Woman came to life for the first time.
The second week, he said to the class: "Look at your characters and discover what shapes are in them. Do you see a triangle, rectangle, square, or circle?" And then, from there, he taught them to draw side angles from the left and the right. Often in a comic strip, readers view the characters from the side, not the front.

But the program not only teaches the children how to create a comic, it also teaches them life lessons.
"[Such as] confidence – so when they grow up, they know they can do whatever they want to do. That's the reason we do this. They all may not become cartoonist, but I hope they continue to do it on their own," Barron said. "The children get a lot of the message without us having to say them."
Artist and instructor, Alex Simmons, said, "What I believe, and more importantly have heard many of the kids say, is that they learned they could accomplish something.  That they could imagine something and then create and complete it. To me, that is a revelation that will serve them far beyond comics and school."
At the end of the eight weeks, the program holds a cumulative, evening event when the students get to display their work, and their parents come to see it. Alex Simmons brings in professional comic illustrators, and they show the children that they can make a profession out of cartoons.
"The fifth graders had never had this kind of experience before. So imagine the look on their faces when not only did they finish their projects, not only did the foundation throw them this great culminating event at the school, but a local art gallery chose to display their work as part of an international art festival," Simmons said. "You could see their expressions go from puzzlement, to realization, and then to pride.  On their first adventures they were being published and exhibited.  They were ecstatic!"
Each child also receives an anthology which contains every child's three to four panel comic strip. For most, it is the first time their work is being published.  For some, it's the first time their work has been praised.
"This year, we participated in something with Sony Pictures and one of the senior executives had our anthology sitting on his coffee table, which is great awareness for our little foundation," Barron said.
After the program is over for the year, the foundation always asks for feedback from the kids.
A few of the recent responses are reproduced below:
"Now I have something to do when I'm bored."
 "I learned we can all be comic book authors."
"I learned it's a lot of work putting comics together, but you don't have to be a great drawer to be an artist."
"Thank you for caring enough to spend time with me."
A future of living life
"The foundation was on CBS News. I have amazing public relations people. We were in the Wall Street Journal, too," Barron said. "I was in the Wall Street Journal for the foundation! It was 'Donor of the Day.' I always thought that you have to raise a lot of money, you know, to be in that. And it is not like that. It's just donors who are doing cool things."
The Christopher Barron Live Life Foundation membership board plans to expand the program in the future, but they are still working out the details.
Originally, they wanted to broaden the programs to the other Paterson schools, but now they're intending to stay at School 21 and have more grades be involved in the workshop. They want to 'adopt' School 21 because the school already appreciates the program so much.
The plan indicates that the program would remain the same for fifth graders, but they would then have a more in-depth study the next year.
"I'm hoping to introduce some aspects of animation and film to the program. Creating comics is another form of sequential art," Mr. Simmons said. "This format is used to storyboard (plan shots for) animated and live action films, as well as video games.  I'd love to be able to introduce the students to that and how computers fit in that process."
Since 2011, School 21 has gotten their enrichment classes back, but their library is still lacking books. School 21 is a K-8 grade school, and their library has around 3,000 books. Coleman Elementary School's kindergarten classroom in Glen Rock has 5,000 books on its own.
To satisfy this pressing need, the program is designing a comic book library to add to School 21. Mrs. Barron designed a corner that is going to have unique seating, painted characters on the walls, and bookshelves filled with all types of graphic novels.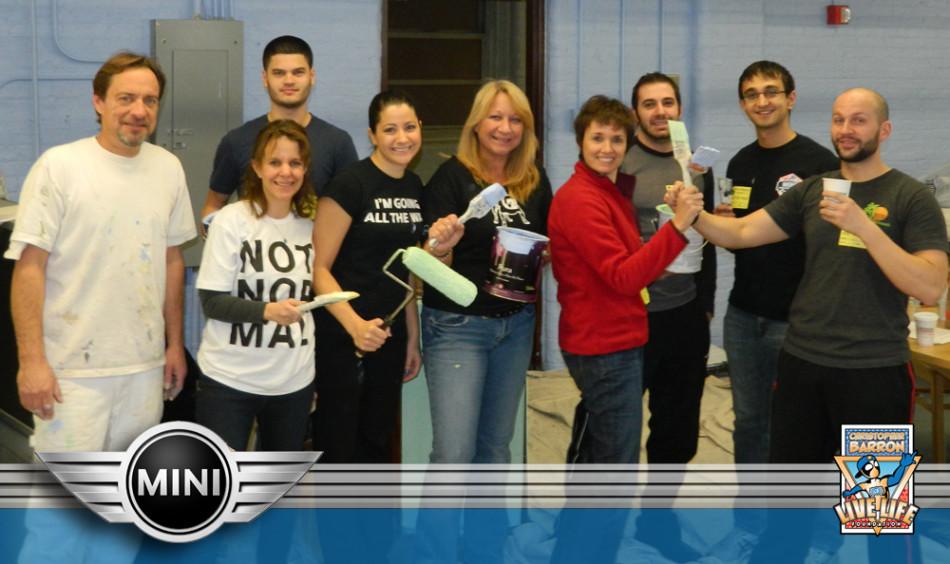 "We already had ten employees from MINI USA, the car company; volunteer to come in to paint the library for one day. Now, the library is a bright blue, green, and yellow – so much more fun," Barron said.
"It's very interesting about this foundation… when we think something is not going to come through, it just happens," Barron said. "There are so many people supporting us and helping us, like at Jordan's dance fundraiser. We always wanted to have kids involved in the foundation. We didn't really know how. [But] with Jordan and all of his classmates, it made it happen."
The Christopher Barron Dance Fundraiser
Jordan McMahon, Christopher's best friend, had a problem.
McMahon was in the hectic throes of high school now, but he still wanted to help the legacy of his friend live on. As a high school student, though, what could he do that hadn't been already done by adults?
The question plagued him for months.
"My mom is on the board, so the foundation comes up in conversation a lot," Jordan McMahon said. "I just kept thinking of ways I personally could do something because Chris was such a big part of my life. I wanted to find a way to help with something I have a passion for… like dance."
The Christopher Barron Dance Fundraiser was born from the meeting of these two ideas: a desire to help and the passions of a friend.
McMahon's role is not only to put the fundraiser together, but he also dances in it.
The process of planning a successful fundraiser for the school took a lot of time. First, he brought the idea to Marissa Davitt, one of the high school adminstrative assitants, who agreed to be his adviser.
"She has been completely helpful and there are a lot of other people that help me with it, it is definitely not just me," McMahon said. "But I would say that everyone comes to me and all the ideas go through me as well."
McMahon also had to find individuals who would want to perform or help the show come together.
"I was hearing about the fundraiser for Christopher Barron through people talking about it," Anna Barton ('16) said. "Then, Julia Gaffey came up to me and suggested  I should sing, and I thought it was a great idea."
Anna Barton performed the song Let It Be in 2013.  McMahon, who's responsible for the show, is thankful for contributions made my volunteers like Barton.
"It is really easy. People volunteer and I don't really have to ask anyone," McMahon said. "It is really cool that I do not have to do a lot. It's like they come to me and ask if I need help. I always allow everyone to help, whether it is for baking or performing, or any of that stuff."
But McMahon also tries not to ask Mrs. Barron for too much help in preparing the performance.
"I feel like this is something I want her to sit back and relax and enjoy it. She will do little things, but I want to do it for her," he said.
In total, Jordan has fundraised over $9,000 for the Christopher Barron Live Life Foundation, and he wants to continue the fundraiser for his next two years of high school.
"I like seeing the growth because from freshman year to sophomore year, it was already such a big jump, like a good jump. It went from the cafeteria to the auditorium," McMahon said. "I just want to keep improving it, keep making it more successful."
The Glen Rock students in attendance, many who grew up with Christopher, agree.
"Having the fundraiser in the auditorium this year shows that the fundraiser has really developed into something bigger than it was the previous year," Victoria Messikian ('16), who performed at the 2014 fundraiser as a dancer, said. "I can't wait to see what it's like next year."
All photos used with permission from Suzanne Barron and the Christopher Barron Live Life Foundation.