American Horror Story: Coven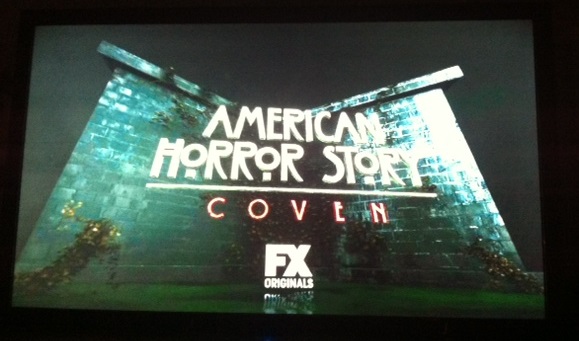 It's that time of year again — the time of year when people willingly subject themselves to terrifying sights and take pleasure in the fear it causes. No, it isn't Halloween. It's time for American Horror Story: Coven.
This is the third season of American Horror Story and features returning actors, Jessica Lange, Evan Peters, Taissa Farmiga, and Lily Rabe. The first episode of the season premiered on Wednesday, October 9th. Fans gathered around the TV to see what this season would hold, as each season has its own storyline and characters.
This season centers around a group of witches at a boarding school in New Orleans in modern times, with occasional flashbacks to the past. With only five episodes so far this season, American Horror Story already has viewers glued to their screens and full of anticipation for each new episode.
"It's a thriller," says Rebecca Nathanson ('15). "This season so far keeps you on edge. It is scary and entertaining, which is something I love."
Students are not the only ones who have been enthralled by American Horror Story.
The Glen Echo advisor and English teacher, Mr. Toncic, really enjoys this season, as well. He explains, "I think it's very good. I specifically like its tenuous connections to the play The Crucible by Arthur Miller," but also cautions, "It is not for those under 18."
Senior, Courtney Schmitt (who will be 18 in January) says that, "This season has been a really good mix of scary along with good characters as well," and that, so far, the show is "a lot darker and definitely a lot more dramatic this season, but that's what makes it really great to watch."
Courtney added that the first episode, "gave a good background and started the season right. It was also pretty suspenseful for a first episode."
Suspenseful indeed: there has already been a terrific amount of conflict, corruption, and carnage in the first few episodes of the season.
Leave a Comment